Making fun of the headlines today, so you don't have to
The news doesn't need to be complicated and confusing; that's what any new release from Microsoft is for. And, as in the case with anything from Microsoft, to keep the news from worrying our pretty little heads over, remember something new and equally indecipherable will come out soon:
Really all you need to do is follow one simple rule: barely pay attention and jump to conclusions. So, here are some headlines today and my first thoughts:
Report: Behind closed doors Pelosi disparaged Trump's manhood
Hmmmm, she probably called him 'Individual 1 Inch!'
Scientists believe they have just discovered a parallel universe
So, that's where all those damn lost socks are!
Melania Trump racked up $174,000 in hotel bills for a day trip to Toronto
… see what happens when you use the fridge and take the robe home.
Kirk Douglas is 102 years old today!
Yup, when he made 'Spartacus' it was a contemporary thriller.
Trump calls hush money payments a 'simple private transaction'
Shouldn't that be 'privates?'
Charlie Sheen celebrates 365 days of sobriety
… although no word if those days were in a row.
Sarah Huckabee Sanders wants her legacy to be for honesty and transparency
That would be like Jeffrey Dahmer wanting to be known for a vegetarian cookbook!
Kevin Hart 'Oscar' controversary continues
Ok, so I'm guessing Kevin Hart won't be hosting the 'Tonys.'
Chris Christie tells Trump he doesn't want to be Chief of Staff
So, if your last name ends in a D, you're up next!
BateWorld hosts a vibrant community of straight men who enjoy masturbating together
Now we're talking info that comes in handy.
Human heart found on Southwest flight, causing plane to turn around
… damn, they found a human heart and still can't find my lost luggage.
Archaeologists just unearthed 8 mummies dating back to 300 B.C.
Or, as Larry King calls it a reunion of his high school graduating class…
Middle School student dumps Trump from his name after bullying
I'm shocked. I thought Eric Trump had already graduated from middle school.
The Latest: China confirms holding 2 Canadians
Please, please let it be Ted Cruz and Justin Bieber!!!!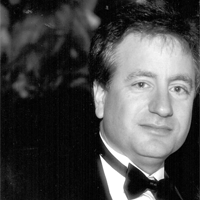 Latest posts by Paul Lander
(see all)