Making fun of the headlines today, so you don't have to
The news doesn't need to be complicated and confusing; that's what any new release from Microsoft is for. And, as in the case with anything from Microsoft, to keep the news from worrying our pretty little heads over, remember something new and equally indecipherable will come out soon:
Really all you need to do is follow one simple rule: barely pay attention and jump to conclusions. So, here are some headlines today and my first thoughts:
Lady Gaga and Christian Carino end their engagement after two years together
Hmmmm, maybe a 'Star is Bored.'
Woman tells Spanish-speaking Mexican restaurant employees: 'Get the f*** out of my country'
The crazy part is this took place in Acapulco.
Donald Trump Jr. holding contest, winner gets to go hunting with him
How wrong is it to hope the winner is Dick Cheney?
It's official! Bernie Sanders is running for President
… and to the bathroom three times a night to pee.
Trump policies unite allies against him at European security forum
Who said he's not a uniter?
Patriots owner Robert Kraft is being charged with misdemeanor solicitation of a prostitute
Damn, what a set of deflated balls on that guy!
Howard Schultz doesn't want to be called a billionaire
I'm thinking DoubleGrandeinaire.
Trump announces a massive gathering in Washington DC on July 4th
Up next, a parade in NY on Thanksgiving!
Jussie Smollett maintains innocence, apologizes to "Empire" cast and crew
I wonder how long before Jussie Smollett gets OJ to help him find the real attackers.
GOP lawmaker tells Ocasio-Cortez Congress isn't just 'eating bonbons'
True, sometimes it's about denying Bonbons to everyone but the superrich.
It's National Margarita Day
… Making tomorrow #HangoverSaturday!
Cardi B supports Khloe Kardashian after Tristan Thompson's cheating
That's not as disturbing as the fact that I know who each of these people are.
Trump blasts 'Executive Time' report, says he doesn't use it to relax
No kidding, it takes effort for me to sit through FOX News, too!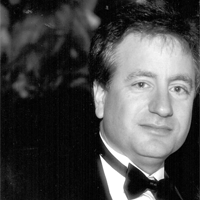 Latest posts by Paul Lander
(see all)