Wherein our intrepid talk radio show host interviews New York Congresswoman Alexandria Ocasio-Cortez and former New York Mayor Rudy Giuliani.
ANNOUNCER
Live from under a rock in your backyard, it's The Jerry Duncan Show.
JERRY
Good morning listeners nationwide. Is it a good morning? We'll soon find out. Today on the show my guest is New York Congresswoman Alexandria Ocasio-Cortez and former New York Mayor Rudy Giuliani.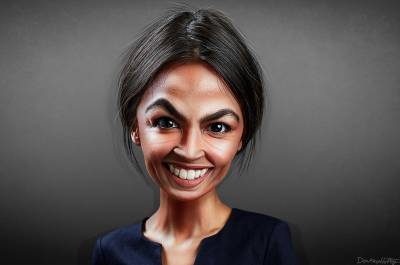 JERRY
Good morning Mayor Giuliani.
RUDY
Morning.
JERRY
Good morning Congresswoman Ocasio-Cortez.
ALEXANDRIA OCASIO-CORTEZ
Este hombre a mi lado es un lunatic.
RUDY
Gracias.
JERRY
What did you just say?
CORTEZ
This man next to me is a lunatic. And he thanked me.
RUDY
I'm calling ICE. Better run for the border, sister.
JERRY
Lots happened since you were both here last. More indictments of Trump campaign officials like Roger Stone, who coordinated with WikiLeaks to influence the 2016 election. Michael Cohen testified in Congress against Trump and a Trump Tower deal in Moscow while he was running for president. Rudster. Was there collusion?
RUDY
Of course there was collusion. No. There wasn't collusion.
CORTEZ
You're so fat you can't jump to a conclusion.
JERRY
How about you, Congresswoman? You were one of the reasons the Amazon headquarters deal died in New York City. Would have created 25,000 jobs.
CORTEZ
It was bad, bro. $3 billion offered to Jeff Bezos in government incentives. That's money my homies can use for rebuilding the hood. Worker exploitation and corporate greed. Amazon can take their jobs and shove it.
JERRY
You know Bezos is getting a divorce. It may cost him $67 billion dollars.
RUDY
Yeah. But it includes free shipping.
CORTEZ
Amazon Prime. Isn't that where you get all your wives? How many times at the alter, Rudster?
RUDY
(imitates Daffy Duck) "You're deth-picable."
JERRY
Are the Democrats going to impeach Trump?
CORTEZ
You better believe it, baby. That man undermined our security and obstructed justice. Trump hates the first amendment, loves the second amendment and has no idea about any of the other amendments.
RUDY
Trump is brilliant. He fooled Special Counsel Robert Mueller. He built an empire.
CORTEZ
Through money laundering and fraud. Follow the Rubles.
RUDY
I know this sounds stupid. But do I need to use fabric softener when laundering money?
JERRY
I could go on about impeachment, but we have a surprise guest.
RUDY
One of my ex-wives?
CORTEZ
Hey, Rudy. Have you heard of the new divorce Barbie doll?
RUDY
No.
CORTEZ
It comes with all of Ken's stuff.
JERRY
Okay, everyone. Straight off the plane from Hawaii on her Apology Tour. It's comedian Roseanne Barr.
The door slams.
ROSEANNE
Hi Jerry.
JERRY
Are you still angry at me from the last interview?
ROSEANNE
Nah. I spent time in the loony bin. I'm a changed person.
ROSEANNE
Hi Rudy.
RUDY
Donald Trump loves you.
ROSEANNE
He's my favorite comedian.
JERRY
Tell me about the Apology Tour.
ROSEANNE
It's repentance and stuff. I was an angry woman when I got fired from The Conners. It's far easier to forgive an enemy after you've gotten even with him. So here it goes.
ROSEANNE
I'm sorry I lived in Salt Lake City. I'm sorry I married Tom Arnold. I'm sorry for the mean, accurate things I said. I'm sorry I hurt your feelings when I called you stupid, Jerry. I really thought you already knew.
JERRY
What do you think Congresswoman? Can we forgive Roseanne?
CORTEZ
Roseanne's so stupid that she stared at a cup of orange juice for 12 hours because it said "concentrate."
ROSEANNE
You're so stupid that you chased the garbage truck with a grocery list.
CORTEZ
Your birth certificate is an apology.
ROSEANNE
Screw the Apology Tour! Voices in my head are tellin me to go back to my old ways. I stopped fightin my inner demons. We're on the same side now.
JERRY
See you tomorrow everyone.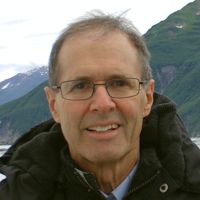 Latest posts by Dean Kaner
(see all)