Making fun of the headlines today, so you don't have to
The news doesn't need to be complicated and confusing; that's what any new release from Microsoft is for. And, as in the case with anything from Microsoft, to keep the news from worrying our pretty little heads over, remember something new and equally indecipherable will come out soon:
Really all you need to do is follow one simple rule: barely pay attention and jump to conclusions. So, here are some headlines today and my first thoughts: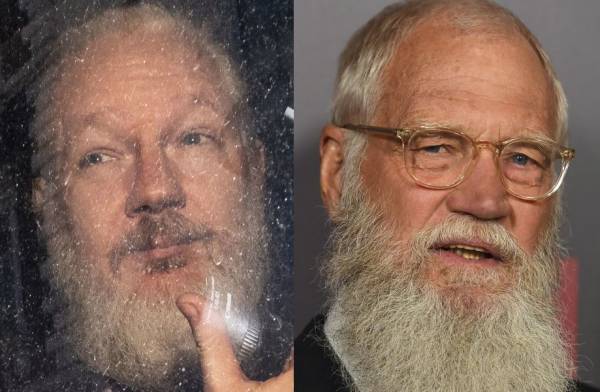 Wikileaks Assange arrested after nearly seven years in Ecuadorian Embassy
Did they get the right guy? Hmmmmmm? You make the call.
Charlize Theron says she wants someone to 'step up' and date her
Everyone reading this, sit your ass back down…
Kris Jenner Reveals She Kicks Off Her Morning Routine at 4:30 a.m. with Coffee and Cardio
Shouldn't that be Koffee and Kardio?
Kirstjen Nielsen out as Homeland Security Secretary
Damn, nobody's left in my Trump Admin bracket.
Batman turned 80
Hmmm, an old white guy who spends all day in his pajamas with an underage boy. Isn't that what got Michael Jackson in all that trouble?
School district bans 'Big Booty' and 'Big Boobie' cheerleading awards amid controversy
Wondering if it was because their parents hired people with bigger 'booties' and bigger 'boobies' to compete in their places.
Joe Biden's 'super-creepy' hair-smelling skeeves out Trevor Noah
On the bright side, if this presidential thing doesn't work out for Joe, he can always become a spokesman for the shampoo 'Gee, Your Hair Smells Terrific.'
A rhino poacher was killed by an elephant and then eaten by lions in South Africa
Damn, it's like a scene from Lion King where 'hakuna matata' means 'pass the mustard!'
James Holzhauer, a professional gambler, wins record 1-day total of over $110,000 on 'Jeopardy!'
What is a guy with a whole bunch of new friends?
Magic Johnson is out as Laker President
I don't know how they're going to replace him, what with the country already full.
Scarlett Johansson taken to LAPD station after being overpowered by paparazzi outside Jimmy Kimmel Live
This is one of those times where 'Frankly, Scarlett, we do give a damn!'
Lori Loughlin edited out of Hallmark Channel show after college bribery charges
Gotta admit I'm curious how Christopher Plummer's going to pull this one off.
Kristin Cavallari says hubby Jay Cutler unclogged her milk ducts by 'sucking harder than he's ever sucked'
Bear fans everywhere are like, 'he couldn't have sucked any more than he sucked with the Bears!'
White House proposed releasing immigrant detainees in sanctuary cities, targeting Trump's political foes
… to punish people in those places with greener lawns, cheaper produce and cleaner homes.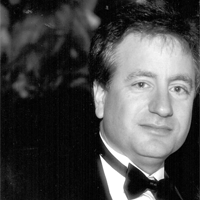 Latest posts by Paul Lander
(see all)