Unforgivable breach puts Megan and the Queen at odds.
Breaking news: We have been told by an informant in the royal staff that Megan and the Queen are at odds. Queen Elizabeth is furious with Harry's new wife for her latest and most serious breach of royal tradition and heritage. The staff knew her anger had reached it peak when the queen drank her afternoon tea straight, forgetting to add the customary milk.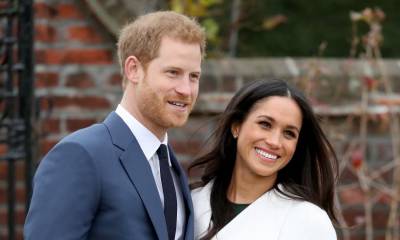 Megan, whose baby is due any day now, announced that she and Harry are committed to raising their child as a vegan. In shock, the queen immediately loosened the grip on her handbag, which she generally has clamped to her side. She tried to be open-minded when Megan cited the health benefits of a plant based diet. But when Megan then said that her primary reason was the savagery involved in killing animals, the queen's purse crashed to the ground.
"That's unacceptable!" shouted the queen. "Since we had to give up the Empire, the only ones we have left to subjugate are animals."
"How would you feel if one of your Corgi's were missing, and the cook served you a plate with four broiled, short legs," responded Megan.
The queen turned sheet-while, and quickly counted her Corgis who had been sitting quietly at her feet.
"That was a vulgar and uncivilized thing to say," rejoined the queen when she regained her composure. "I was a hunter from a young age. All royals are expected to wear their hunting regalia and make their first kill by age six."
"Not my baby," Megan retorted.
"But it isn't your baby, my dear. It belongs to the House of Windsor," the queen sneered with a growing grin.
"But it's in my body," Megan replied, raising her voice.
"A temporary complication," sniffed the queen.
The queen stood and shook her head. "I can't imagine a royal who's never tasted blood."
The following two tabs change content below.

Diane de Anda
Diane de Anda is a third generation Latina and retired UCLA professor. Tired of cranking out technical articles in a "publish or perish" atmosphere, she now spends most of her time writing adult fiction, children's books, parody, and satire. Her weapon of choice is the limerick, aimed with humor and a touch of malice at society's icons, celebrities, politicians, and other irritating folk.

Latest posts by Diane de Anda (see all)