Wherein our intrepid talk radio show host interviews Queen Elizabeth of England and U.S. President Donald Trump.
ANNOUNCER
Live from under a rock in your backyard, it's The Jerry Duncan Show.
JERRY
Good morning listeners nationwide. Is it a good morning? We'll soon find out. Today on the show my guests are Her majesty Queen Elizabeth of England, President Donald Trump and First Lady, actually third lady Melania Trump.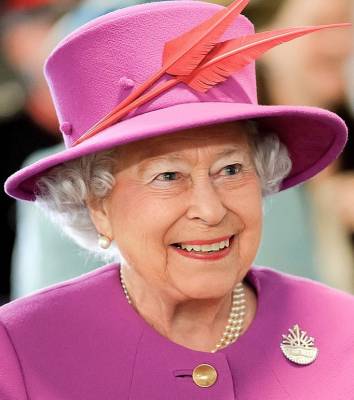 QUEEN ELIZABETH
This show is beneath my dignity as a royal.
JERRY
Is this your biggest problem in life, Queenie? After 6 years my girlfriend broke up with me, so I took her wheelchair.
QUEEN
That's awful.
JERRY
Guess who came crawling back?
MELANIA TRUMP
You bully like husband, Duncan.
DONALD TRUMP
I'm not a bully.
JERRY
Oh yeah, Trumpster? You called London Mayor Sadiq Khan a "stone cold loser." You said the Queen's granddaughter Meghan, Duchess of Sussex was "nasty" and criticized daughter-in-law Camilla, Duchess of Cornwell for believing in climate change.
TRUMP
But I complimented Princess Diana. I said I'd date her in 10 seconds after she got divorced in 1993. Diana was so hot that she was banned from National parks for being the leading cause of wildfires.
QUEEN
After two days, I found the Trumps warm and charming like an elephant's testicle.
TRUMP
C'mon. The Queen married her 2nd cousin Prince Philip. We know what happens when cousins mate.
MELANIA
Qveen. You my favorite rock group. Vhat instrument you play?
JERRY
Same country. Wrong Queen. Freddie died of Mercury poisoning.
TRUMP
How do I disable the autocorrect function on my wife?
JERRY
Your majesty. You are 93 years old and your husband Prince Philip is 97.
QUEEN
You know you're old when the oxygen mask drops from the ceiling after you blow out your birthday candles.
MELANIA
My husband old, too. So old, butt crack sealed.
The sound of the studio door opening then slams shut.
JERRY
Who is it I ask?
ROSEANNE
Your worst nightmare.
JERRY
My proctologist?
ROSEANNE
No, Jerry. It's Roseanne Barr.
PALIN
And Sarah Palin.
JERRY
God save the Queen.
PALIN
(to the Queen)
I betcha you're Queen Lizzy. Nice meetin ya, Your Honor.
QUEEN
Who is this ignoramus?
ROSEANNE
Don't mind her. Sarah never met royalty and stuff.
QUEEN
Where are you from Sarah?
PALIN
Alaska. I was the Governor.
QUEEN
Governor? I didn't think you were worldly.
PALIN
Did you know the capital of China is Chinatown?
ROSEANNE
No, stupid. It's P.F. Chang's.
TRUMP
My favorite place. I like Sum Yung Chick.
MELANIA
Husband sound reasonable. Time to take meds.
QUEEN
Mr. Duncan. This has certainly been an insight into American ingenuity.
JERRY
We have many gems. Next time bring an extra pair of Depends.
PALIN
What are Depends?
JERRY
Something I'm going to put over your head, so I can cover your mouth. See you tomorrow everyone.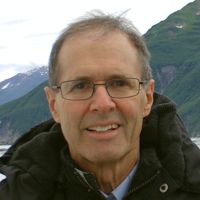 Latest posts by Dean Kaner
(see all)