Wherein our intrepid talk radio show host interviews Mother Goose Characters Humpty Dumpty, Jack and Jill, and Little Miss Muffet.
ANNOUNCER
Live from under a rock in your backyard, it's The Jerry Duncan Show.
JERRY
Good morning listeners nationwide. Is it a good morning? We'll soon find out. Today on the show my guests are Mother Goose characters Humpty Dumpty, Jack and Jill, and Little Miss Muffet.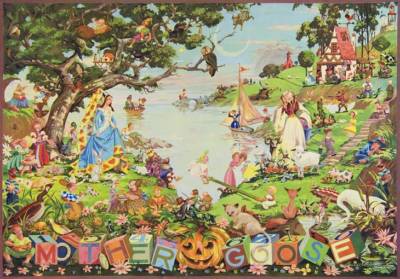 JERRY
Good morning, Wack Pack.
WACK PACK
(in unison) Good morning.
HUMPTY DUMPTY
Do you have a cup of coffee? I just fell off a frickin wall.
LITTLE MISS MUFFET
That's because Dumpty is an illegal. Donald Trump built the wall for a reason. We don't want more Mother Goose characters over here unless they can support themselves.
JERRY
So you're a Trumpster.
MUFFET
You betcha. Take for instance the Old Woman Who Lives In A Shoe. She has so many kids that she doesn't know what to do. So the government gives her food stamps and public assistance.
JILL
You try living in a shoe, Muffet. You freak out if you see a spider!
MUFFET
That woman is so old, she was a crossing guard when Moses parted the Red Sea.
JACK
I need government help, too. Last year, I fell down a hill when I was trying to fetch a pail of water. And Jill came tumbling after. Good thing we have Medicare, because the two of us ended up in emergency.
JERRY
Do you agree with Senator Bernie Sanders that there should be Medicare for all?
JACK
Absolutely. Mental health is plaguing our nation. Free counseling may prevent suicide and depression. It's getting so bad, a young musician in my neighborhood committed  suicide and didn't leave a note.
DUMPTY
Enough with the small talk. Where's my coffee?
JERRY
Hey, Dumpty. Drinking too much coffee can cause latte problems.
MUFFET
Did you ever try sad coffee?
DUMPTY
Get out of here. What's it really called?
MUFFET
Depresso.
JILL
Having Trump in office for 3 years, I want some of that.
JACK
Me. too.
JERRY
Muffet. I hear you're dating Jack Be Nimble.
MUFFET
True. He's amazing.
JERRY
Jack be nimble, Jack be quick, Jack jumped over the candle stick.
If Jack so nimble, if Jack so quick, then was he in the hospital with a burnt______? (fill in the blank).
MUFFET
Jack is just fine.
JERRY
Dumpty. What's that hairy thing in your hand?
DUMPTY
It's my pet tarantula Pence.
MUFFET
(screams) I'm scared of spiders! Haven't you read the nursery rhyme about me? Get that thing out of here.
DUMPTY
Don't worry. Pence is scared of women, owls and snakes. Also weasels, except White House Senior Advisor Stephen Miller.
JERRY
Speaking of weasels. What do you think about Senator "Moscow" Mitch McConnell cutting a deal with the Russians to open an aluminum plant in Kentucky? The Trumpster agreed to take Russian oligarch and plant owner Oleg Deripaska off the U.S. sanctions list.
JILL
Thanks to Trump and Moscow Mitch, the Russians have corrupted our government.
DUMPTY
What's the difference between God and a Conservative?
JACK
God knows He's not a Republican.
MUFFET
Make American Great Again in 2020.
DUMPTY
(lets Pence loose) I don't get it. Pence likes you, Muffet. He's headed your way.
MUFFET
Help! Save me! I'll even vote Democratic.
JERRY
Muffet is having a meltdown. See you tomorrow.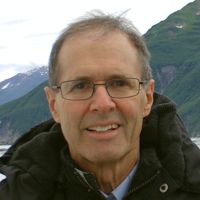 Latest posts by Dean Kaner
(see all)