Wherein our intrepid talk radio show host interviews Volodymr Zelensky and Donald Trump.
ANNOUNCER
Live from under a rock in your backyard, it's The Jerry Duncan Show.
JERRY
Good morning listeners nationwide. Is it a good morning? We'll soon find out. Today on the show my guest is the President of the Ukraine Volodymr Zelensky and President Donald Trump.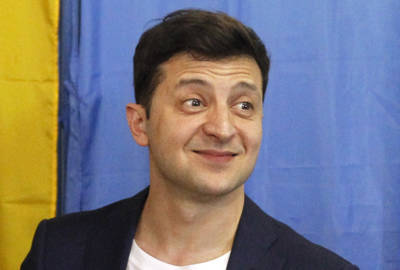 DONALD TRUMP
No phone call. Never happened. Fake news.
JERRY
We have a summary of the whistleblower transcript of the July call you made to President Zelensky. You released it to the public.
TRUMP
I must have been having a good day. Read it.
JERRY
I'll let President Zelensky do the honors.
Zelensky reads the transcript with a Ukrainian accent.
VOLODYMR ZELENSKY
Donny small hands. Nice to hear.
TRUMP
Sure, Stumpy.
ZELENSKY
Why you call?
TRUMP
I have a little business to discuss.
ZELENSKY
I still wait for missiles approved by Congress.
TRUMP
Ah ah. That's why I called. I have some bad news. Bad news. I owe the boys at the Republican National Committee a favor.
ZELENSKY
What kind favor?
TRUMP
Missiles for dirt on Joe Biden and his son Hunter. Look, it wasn't my idea. I'm trying to cover my ass.
ZELENSKY
Joe Biden the hunter? Or ass too big to cover? Makeup mind.
TRUMP
No, you idiot. The former vice president. His son Hunter was on the board of the bad Ukrainian gas company Burisma.
ZELENSKY
Hunter have bad gas? Try Beano.
TRUMP
Are we speaking the same language?
ZELENSKY
I speak English. Don't know what you speak.
TRUMP
Here's the skinny. Get me the dirt on the Biden's or you don't get the missiles!
ZELENSKY
Putin will invade Ukraine.
TRUMP
What's the motto of Ukraine?
ZELENSKY
Every man for himself.
TRUMP
Music to the Kremlin's ears.
ZELENSKY
Donny small hands. Never throw dirt at opponent. You always lose ground.
JERRY
Well Trumpster. You just implicated yourself in a pro quo quid. A favor for a favor.
TRUMP
Zelensky was a former comedian. We were practicing a sketch I wrote for Saturday Night Live.
JERRY
Is that true, Shorty?
ZELENSKY
No. I say to Trumpster. From comedian to comedian, you a traitor to America.
JERRY
Trumpster. Why did the traitor wear two watches?
TRUMP
I don't know.
JERRY
Because he's a two timer.
TRUMP
It was a perfect conversation. Perfect conversation.
JERRY
Crazy Rudy Giuliani is implicated in the Whistleblower complaint and two of his associates arrested in an FBI sting.
TRUMP
I don't know Rudy. Had a few pictures taken with him.
JERRY
He would take a bullet for you.
TRUMP
Good. I'll shoot him.
Jerry's cell phone rings.
JERRY
Just a minute. Shorty, it's for you.
Jerry hands Zelensky the phone.
ZELENSKY
Putin want Chicken Kiev for dinner?
ZELENSKY
Oh. Putin want chicken in Kiev by dinner.
JERRY
I guess I won't see you again.
TRUMP
That's what you get for knowing me.
JERRY
See you tomorrow everyone.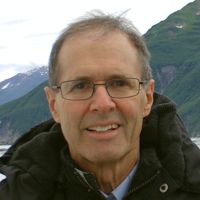 Latest posts by Dean Kaner
(see all)