Wherein our intrepid talk radio show host interviews Bernie Sanders & Uncle Max Sanders, again, for round two.
Watch The Jerry Duncan Show YouTube series: 4 episodes and the 2 minute trailer!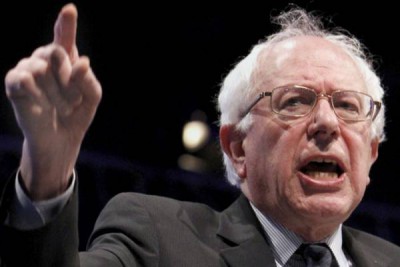 ANNOUNCER
Live from under a rock in your backyard, it's The Jerry Duncan Show.
JERRY
Good morning listeners nationwide. Is it a good morning? We'll soon find out. Today on the show, my guests are Vermont Senator Bernie Sanders and his Uncle Max Sanders.
BERNIE SANDERS
Last time we spoke, my uncle and I almost drowned in a lake. You saved us, Jerry. Can you believe my ear wax plugged a hole in the boat?
UNCLE MAX SANDERS
So what does this schmegegge do after we survived? He takes me on a road trip to the Grand Canyon. I have acrophobia. In fact, I was going to write a book on phobias, but I was afraid it wouldn't sell.
BERNIE
So what? All of us have phobias. I have fear of people sitting next to me at weddings and funerals.
JERRY
Why?
BERNIE
Let me tell you. When I was single I hated going to weddings, because the old lady next to you always whispered in your ear, "You're next." So now I go funerals and the same thing happens. Someone next to me says, "You're next."
MAX
I'm scared. The Grand Canyon is a mile deep. My feet are so tired. If I slip, I could land in the Colorado River.
BERNIE
Quit thinking about yourself.
MAX
Right now, I'm thinking about my stomach. Dammit, I'm hungry. Aren't ants considered a delicacy?
BERNIE
Why?
MAX
There's an army of them crawling up my leg.
BERNIE
Try it. Why not? I know ants are immune to the coronavirus because they have anty-bodies.
JERRY
And they're socially dist-ant.
BERNIE
You're always kvetching. The guide radioed for a pack mule so you don't have to walk any further.
MAX
(sarcastic) Great. I asked for Seabiscuit and they're bringing me Eeyore.
JERRY
Sounds like this is a disaster in the making. What's the temperature there, fellas?
BERNIE
It's a hundred degrees. I'm schvitzing.
JERRY
Not you, too.
MAX
Yeah. Now you're kvetching, boychik.
BERNIE
I have a reason. It's so hot, the cows are giving evaporated milk. In fact, you need to eat hot chilies just to cool off your mouth.
MAX
I agree. Only in Arizona does hot water come out of both taps.
JERRY
Did you know the Grand Canyon is one of seven natural wonders of the world?
MAX
Had no idea. The only thing more spectacular is Rudy Giuliani playing with himself in Borat 2.
BERNIE
Rudy thinks his pecker is an amusement park. Another crazy Republican.
JERRY
I understand Republicans are native to Arizona.
BERNIE
Yes. But according to Guinness World Records, they are now an endangered species.
JERRY
Who's going to protect them?
BERNIE
The Supreme Court. That's who it's run by. For the Republicans and by the Republicans.
MAX
Excuse me, Bernie.
BERNIE
I'm in the middle of a conversation.
MAX
I can't wait for the donkey. I'm going back to the hotel.
BERNIE
But you'll miss seeing wildlife. There's Bighorn sheep, deer, eagles.
MAX
If I want wildlife, I'll watch Debbie Does Dallas.
JERRY
Be careful old-timer. If you fall, my ratings will go downhill.
MAX
So will I.
BERNIE
Trust me, he'll fall. Max is the poster boy for Life Alert.
MAX
I won't, Darth Vader. I'm inspired by the charity of a Rabbi in Brooklyn who circumcised my son when I was struggling in business. He said, "No need to pay me, I just keep the tips."
JERRY
See you tomorrow everyone.
The Jerry Duncan Show
(c) Dean B. Kaner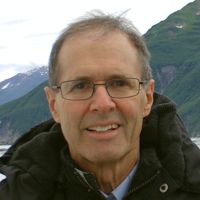 Latest posts by Dean Kaner
(see all)