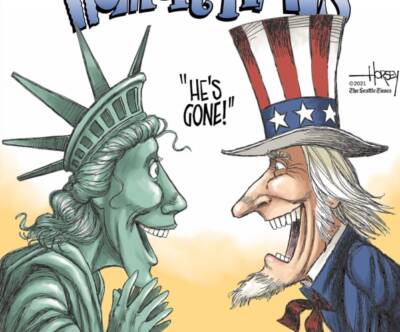 We are offering a very rare HALF OFF NY Special right now on Humor Times subscriptions via a Google coupon (below) — don't wait, find out what everyone's laughing about!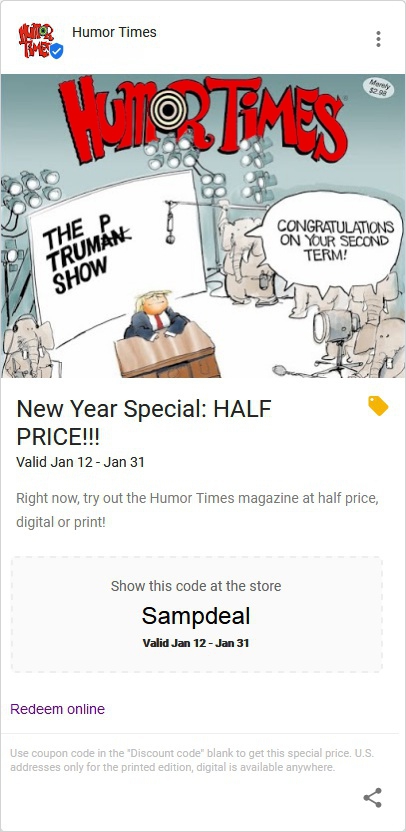 You may use the discount for a one-year print subscription (USA only) or a one-year digital subscription (available worldwide) right now, through the end of January.
Don't cry about the news, laugh about it, with the Humor Times!
Makes an awesome gift!