January 6
O fateful day amid gray skies
In bitter waves they came
With purple rage and fantasies
That Trump chose to inflame.
America! America!
They shed disgrace on thee
This twisted hate-filled brotherhood,
Traitors in infamy!

This day of kings, Epiphany,
Unmasked autocracy
And showed the world Trump's vain attempt
To end democracy.
America! America!
The greatest shame for thee:
Republicans' new brotherhood
Denies reality!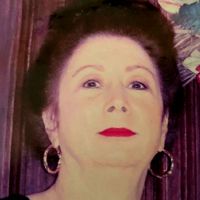 Latest posts by Diane de Anda
(see all)