Ripping the Headlines Today, 10/10/16
Making fun of the headlines today, so you don't have to
The news doesn't need to be complicated and confusing; that's what any new release from Microsoft is for. And, as in the case with anything from Microsoft, to keep the news from worrying our pretty little heads over, remember something new and equally indecipherable will come out soon.
Really all you need to do is follow one simple rule: barely pay attention and jump to conclusions. So, here are some headlines today and my first thoughts: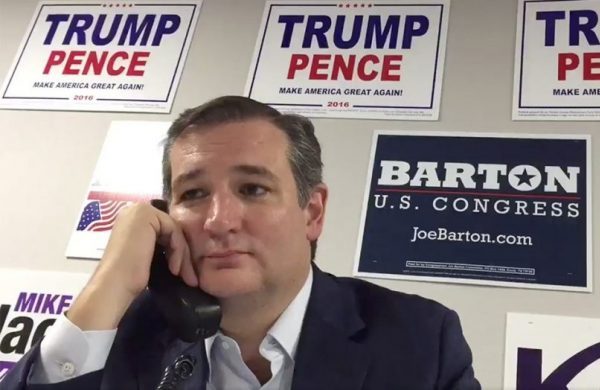 Trump: I grab them by the p—y
Ted Cruz: Yes, yes, I'm the p—y he grabbed.
Kim Kardashian blames herself for the robbery in Paris
While, Kanye blames Taylor Swift.
Paranoid people in Silicon Valley have 3 popular theories about how the world will end
Number one: God hitting control/alt/delete.
Trump claims credit for Pence's debate performance
Mike Pence: Who? Never heard of him.
Happy 61st birthday, Yo Yo Ma
Think how different your life would be if your name was Yo Ma Ma.
Libertarian VP Candidate Weld gives up, will focus on preventing Trump presidency
While Gary Johnson had to be reminded who Weld is.
Obama approval hits new high
Donald, finally something for you to take actual credit for.
Poll: Young adults support new efforts to curb gun violence
Seems like they like the idea of living to become old adults.
Feuding Fox News stars Megyn Kelly and Sean Hannity bury the hatchet
Please, please, let it be in Bill O'Reilly.
Hillary's 'Steve Harvey' interview was scripted by her campaign
The really amazing thing is Harvey didn't keep calling her Michelle Obama…
FEMA unofficially uses 'Waffle House Index' to gauge disasters
Which explains why Waffle House is the official sponsor of San Diego Chargers.
Sex toy business booms in Valley
Bringing with it a 'vibrant economy.'
Canadian authorities seized a shipment of the drug Carfentanil – which can be '100 times more powerful than Fentanyl'
And, just as hard to pronounce.
After school Satan clubs may be coming to elementary schools across country
Look for the TV show version 'Saved by the Beelzebub.'
The following two tabs change content below.
Paul Lander
Paul Lander is not sure which he is proudest of -- winning the Noble Peace Prize or sending Sudanese peace activist, Fatima Ahmed Ibrahim, to accept it on his behalf, bringing to light the plight of central Africa's indigenous people. In his non-daydreaming hours, Paul has written and/or Produced for shows on FUSE, Showtime, The Disney Channel, ABC Family, VH1, LOGO, XM/Sirius and Lifetime. In addition, he's written standup material that's been performed on Leno, Letterman, Conan, "Last Comic Standing," etc., Hobo Pancakes and Humor Times. Now, on to Paul's time-commanding Special Forces in Khandahar… (See all of Paul's
"Ripping the Headlines Today" columns here
.)
Latest posts by Paul Lander (see all)
Like the above content? Leave a comment below! Get notified of new content on HumorTimes.com: Subscribe via email!