Wherein our intrepid talk radio show host interviews 34-year old New York Congressman George Santos.
ANNOUNCER
Live from under a rock in your backyard, it's The Jerry Duncan Show.
JERRY DUNCAN
Good morning listeners nationwide. Is it a good morning? I doubt it. Today on the show my guest is 34-year old New York Congressman George Santos.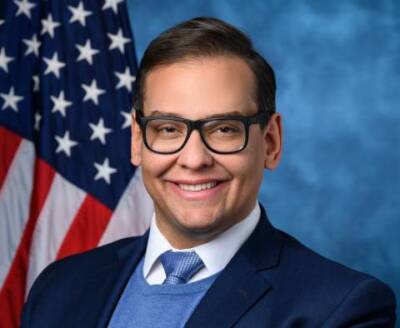 CONGRESSMAN GEORGE SANTOS
Fake news. I'm George Clooney, Boy George, George Harrison. I don't even know myself.
JERRY
How about the monkey Curious George?
SANTOS
Curious George. Yeah, I like that name.
JERRY
Do you know what they call an angry monkey?
SANTOS
No.
JERRY
Furious George.
SANTOS
(imitates a monkey) Ooh ooh ahh ahh.
JERRY
You're a pathological liar. Got elected on lies. Here's a good one. You were raised Catholic and claim your grandparents fled the Holocaust. Research proves you have no Jewish ancestry. You're not Jewish.
SANTOS
I beg to differ, Duncan. The other day, I was walking down a street in Brooklyn when a rabbi called me Schmuck. How would he know my Hebrew name?
JERRY
Let's dig further into your background. You attended the Stop the Steal rally on January 6, 2021 in Washington D.C.
SANTOS
True. Trump won the election. Ask any Republican. Joe was just Biden his time.
JERRY
Nice try, George. It was Republicans who worked for Trump that testified against him before the January 6 commission. The Donald incited the insurrection against our democracy.
SANTOS
Oh well. The rally was a weekend getaway.
JERRY
Financed from your campaign funds to pay for personal expenses.
SANTOS
How would you know?
JERRY
I have a copy of the FEC complaint.
SANTOS
Okay, I confess. I really wanted to be a portrait painter, but my mother said there was more money in being a con artist. May she rest in peace.
JERRY
Speaking of your mother. You claim she was an executive on Wall Street who died on 9/11. The facts prove otherwise. She was a domestic. A friggin cleaning lady who couldn't speak English.
SANTOS
Ay chihuahua, I fibbed.
JERRY
Again and again. I bet you didn't know Tigger was a domestic.
SANTOS
Really?
JERRY
Yeah. He stuck his head in the toilet to look for Poo!
JERRY
According to your resume, you were a Wall Street financier and investor. Worked for Goldman Sachs and Citigroup. Neither company has a record of your employment.
SANTOS
Wrong. I am an investor. I started buying stock from the market. I have lots of beef and chicken in the freezer. I also invested in marijuana. I always say, "Buy high, sell higher."
JERRY
Your education. Bleak.
SANTOS
What about it? I'm smarter than a 5th grader.
JERRY
Not really. You claim to hold a BA degree in finance and economics from Baruch College. No record of enrollment. You also claim to be a graduate of NYU's business school. Again, no record of enrollment.
SANTOS
That's a gotcha question. Big deal I didn't go to college. What's the difference between a high school graduate and a college dropout anyway?
JERRY
Debt.
JERRY
You were so poor when your mother died that you started a GoFundMe. Raised thousands of dollars for the funeral costs. Then used the extra funds to go on a ski trip the same weekend.
SANTOS
You can't spell funeral without fun.
JERRY
You need to resign.
SANTOS
If 142,000 of my voters ask me to resign, I will.
JERRY
They just did. Here's the signed petition.
SANTOS
Then Th-Th-The, Th-Th-The,Th-Th…That's all folks!
JERRY
Congressman George Santos. See you tomorrow.
The Jerry Duncan Show
(c) Dean B. Kaner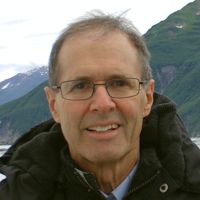 Latest posts by Dean Kaner
(see all)