Wherein our intrepid talk radio show host inhabits the strange netherworld of secret classified documents.
ANNOUNCER ROD SERLING
I'm back from the dead. Two presidents have been caught with classified documents in their residences. Donald Trump swallowed some of those documents and flushed others down the toilet. Joe Biden kept them in his garage. Perhaps his car. In the backseat, where kids were conceived. We will soon find out that honesty doesn't always exist at Mar-a-Lago or the White House. Rather a middle ground between light and shadow. Between science and superstition, and it lies between the pit of man's fears and summit of his knowledge. This is an area we call, The Jerry Duncan Show.
JERRY DUNCAN
Good morning listeners nationwide. Is it a good morning? We'll soon find out. Today on the show my guests are former twice impeached, disgraced President Donald Trump. And President Joe Biden, who announced today that water is now only legal in three states. Solid, liquid, and gas.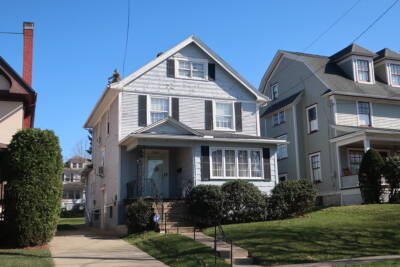 JERRY
Good morning, Trumpster. Can I get you something to eat?
DONALD TRUMP
How about some more classified documents. They go down easy with diet coke.
JERRY
How about you President Biden? How did classified documents end up in two of your residences?
JOE BIDEN
It was Vice President Biden's fault. Not mine.
TRUMP
I'm the real president. Dead people voted for you, Joe. I had 200 million votes.
JERRY
But there are only 133 million registered voters.
TRUMP
Fake news. You forgot to add Russians. It's all on Fox News.
JERRY
I don't watch Fox for the same reason I don't eat out of a toilet.
TRUMP
A toilet is a beautiful thing. Some people like to go there to sit and think. I go there to shit and stink.
JERRY
Hey Trumpster. Why couldn't the toilet paper cross the road?
TRUMP
No clue.
JERRY
It got stuck in the crack.
TRUMP
In my case that's H-U-G-E!
JERRY
I'm going to ask both of you what is in the classified documents that were turned over to the DOJ. First question to you, Trumpster.
TRUMP
I really don't know. The documents are in a secure location in Putin's office.
JERRY
Now Putin knows our top secrets. He's a war criminal who invaded neighboring Ukraine.
TRUMP
Say what you want about him, Duncan. But not many people can run two countries at once.
JERRY
What's in your classified documents, Joe?
BIDEN
Well. I'll reveal one thing…Obama's basketball. Here's the skinny. Inside the ball is a secret formula on how to shoot 3 pointers from center court. It's the only ball Cinderella ran away from. I'm serious.
JERRY
From what I've been told by the FBI, you Trumpster have 300 documents about our nuclear weapons and allies. And Joe, you have 20 documents about Iran and our enemies. We could be doomed.
TRUMP
I'm not worried. Only Putin has seen my documents.
BIDEN
Just guys at the car wash have seen mine. And they can't read English.
JERRY
There's only one way to get the truth. I'm calling Attorney General Merrick Garland.
Jerry dials his phone.
MERRICK GARLAND
Roadkill Cafe. You kill it. We grill it. How can I help you?
JERRY
It's Jerry Duncan from The Jerry Duncan Show. I need to know what's in those classified documents that Trump and Biden compromised.
GARLAND
It' a secret, Mr. Duncan. I don't know myself.
JERRY
You old fart. You're forgetful.
GARLAND
That might be. Someone else told me I was forgetful, but I can't remember who it was.
GARLAND
I appointed two Special Counsels to examine the evidence in both cases. I will have my findings shortly. Now if you'll excuse me, I need to take a nap. Never give up on your dreams. Keep sleeping.
JERRY
Here's something to remember before you doze off. A drug addict, a man taking a nap, and Donald Trump.
GARLAND
And the question?
JERRY
What is a user, snoozer, and a sore loser?
GARLAND
Mr. Duncan. I can assure the American people that I've expanded my judicial skills. I can now forget what I'm doing while I'm doing it.
JERRY
Great. See you tomorrow.
The Jerry Duncan Show
(c) Dean B. Kaner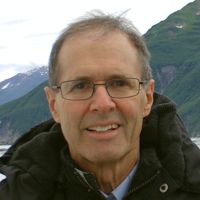 Latest posts by Dean Kaner
(see all)