Wherein our intrepid talk radio show host interviews Mick Jagger.
ANNOUNCER
Live from under a rock in your backyard, it's The Jerry Duncan Show.
JERRY DUNCAN
Good morning listeners nationwide. Is it a good morning? Sure is. Today on the show my guest is The Rolling Stones lead singer Mick Jagger.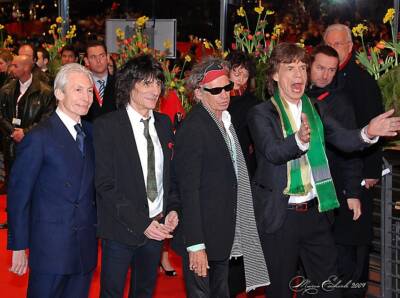 MICK JAGGER
Thanks for the introduction, mate. I'm still cool at 80 years old.
JERRY
So is Paul McCartney.
MICK
Yeah. He's the oldest species of Beetles.
JERRY
I bet you don't know a horse's favorite Beatles song.
MICK
Nah.
JERRY
Hay chewed.
MICK
I always heard you were nuts. Now I know.
JERRY
I'll pretend I didn't hear that, Mickey.
JERRY
How did you get the name The Rolling Stones?
MICK
Sure. When I was 10 years old, I was watching cartoons on the tube and felt sharp pains in me lower back. My mum panicked and drove like a bat out of hell to the hospital. Good thing she did, because the doctor said, "You got stones. Rolling stones."
JERRY
Man, you've been performing for 6 decades. Have 32 singles in the top 10 and 70 singles in the top 40 just in the U.S. and U.K. alone.
MICK
I'm worth $500 million dollars. When I tickled my little kids I would say, "Gucci, Gucci, Gucci."
JERRY
You had 8 kids to tickle.
MICK
I did.
JERRY
5 different women.
MICK
I guess. Who's counting?
JERRY
I am. The longest relationship was with model Jerry Hall. 22 years and 4 children together. Never married. Why?
MICK
Jerry was 6 feet. She was my exercise babe. I got exhausted climbing her, so I replaced Queen Skinny with a peloton.
JERRY
You also cheated. Had a 7th child with a Brazilian model.
MICK
Hey, the Titanic went down in 60 seconds. Let that sink in for a minute, Duncan.
JERRY
Let's talk about longtime band guitarist Keith Richards. I understand you two met in school when you were both 7 years old.
MICK
It's true. We were classmates in Dartford, England. But didn't reunite until 11 years later in 1961. Keith and I started the band.
JERRY
And wrote the songs together. Hits like This May Be The Last Time, Satisfaction, and Brown Sugar.
MICK
Yep.
JERRY
Did you write your best songs when you were high?
MICK
We did. Lots of drugs in the 60's. LSD parties with the Moody Blues and other rockers. Keith was addicted to heroin and I served prison time for possession. I said to the cop, "I'm on drugs and you're the one talking to dogs." I don't like people who take drugs. For example airport security.
JERRY
I'm convinced that Dracula would never bite you.
MICK
Why?
JERRY
Because you can't get blood out of a stone. Mick Jagger everyone. See you tomorrow.
The Jerry Duncan Show
(c) Dean B. Kaner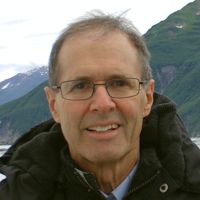 Latest posts by Dean Kaner
(see all)