Wherein our intrepid talk radio show host interviews the stars of "The View": Whoopi Goldberg, Joy Behar and Ana Navarro.
ANNOUNCER
Live from under a rock in your backyard, it's The Jerry Duncan Show.
JERRY DUNCAN
Good morning listeners nationwide. Is it a good morning? We'll soon find out. Today on the show my guests are the hosts from The View TV show: Whoopi Goldberg, Joy Behar, and Ana Navarro.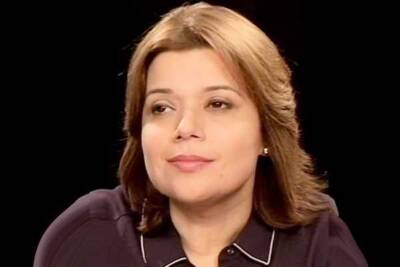 JERRY
Hi ladies.
WHOOPI GOLDBERG
Yo. Wazzup? FYI, the other co-hosts couldn't make it. Sara Haines is in therapy, Sunny Hostin is getting plastic surgery, and Alyssa Farah Griffin is at a funeral for the Republican Party.
JOY BEHAR
No wonder my priest gave me last rites before I came here.
ANA NAVARRO
Eres un idiota.
JERRY DUNCAN
Sounds like the word "idiot" is in there, amiga.
ANA
Oops. Maybe the priest should have give me last rites.
JERRY
I'll pretend I didn't hear that Ana banana. Aren't you from Nicaragua?
ANA
Yes. But don't ask me to spell it. I only know the first letter is an N.
JERRY
Joy. You've been on The View for 26 years. Are you in a dead end career?
JOY
Hey, empty suit. I do ribbon cutting at new Walmart stores. I'm the spokesperson for Poligrip, and will be doing reverse mortgage commercials. And I don't know what the hell a reverse mortgage is.
JERRY
It's something old farts like.
JOY
My peeps.
JERRY
Speaking of old. What did Barbara Walters look like without makeup?
JOY
Ever see the face of that little girl spinning her head in The Exorcist?
JERRY
Yikes! Let's talk politics. Donald Trump may be indicted in three places: New York, DC, and Georgia. The crimes Trump committed were against the American people. Many policemen were injured, even killed on January 6, 2021 when he told his followers to go to the Capitol and raise hell.
ANA
Trump is a jerk. I would like to stick my foot up his you know what.
WHOOPI
I'm with you, dawg.
ANA
Did you just call me a dog?
WHOOPI
In a good way. You're a dawg.
ANA
Yeah? When yo momma dropped you off for school, she got a fine for littering.
WHOOPI
Bitch! When you wear a yellow raincoat, people think you're a cab.
JERRY
Ladies, this isn't The Jerry Springer Show.
JOY
That's not what you told me over the phone. People like you end up missing in my Sicilian neighborhood.
JERRY
Ana. You are 52 years old and your husband Al Cardenas is 75. What's the attraction?
ANA
Lots of pesos! Look, Al is in good health. I rub his knees in the morning and give him a glass of prune juice. Then he's rarin to go for 6 hours. Just one problem. When we have sex, before he's finished I'm already at Denny's eating a hamburger.
JERRY
Joy. What's your story?
JOY
I'm 80 years old and happily married to a former school teacher. We have a lot in common. I taught high school, Duncan.
JERRY
Did you hear about the teacher who married a janitor?
JOY
No.
JERRY
He swept her off her feet.
JOY
Can I mute you?
JERRY
Whoopi. You've been married three times.
WHOOPI
Some people are not meant to be married and I'm one of them. I was happier when I worked as a waitress and brick layer.
JERRY
Brick layer?
WHOOPI
A job I had before I became famous. I built the brick house for one of the The Three Little Pigs. That bad ass wolf couldn't blow it down.
JERRY
In your opinion, what is the worst thing that has happened to America in recent years?
WHOOPI
Charlottesville. A bunch of racists spewing anti-Black, anti-Semitic, anti-Immigrant slogans during demonstrations. Claiming minorities are trying to run the government. The only thing I want to run is my Whoopi & Maya medical marijuana company. And Jerry, I think you could use a doobie to mellow out. What do you say? I have one in my purse.
JERRY
I've never smoked a doobie. Will I be mentally deranged?
JOY
You already are, Duncan. You have nothing to lose.
Whoopi lights the doobie and slowly inhales.
WHOOPI
Star Jones is suing me, because I revealed she had gastric bypass surgery. Like Star lost 100 pounds arguing with Joy and I on The View.
Whoopi passes the doobie to Ana. She takes a puff.
ANA
Wow, strong stuff. Makes me want to forget about my divorce.
WHOOPI
What divorce? You're married.
ANA
Cool.
JOY
Pass it to me, Ana. I heard OJ Simpson has a crush on me. I don't need another backstabber.
WHOOPI
Gimme that doobie, girl. It's Jerry's turn. (pause) Here, Jerry. This is going to turn you into a marshmallow.
Jerry takes the doobie and quickly inhales.
JERRY
No big deal. Oops, all of the sudden I can't find my feet. Are you girls hiding them? C'mon, I need to walk.
The women are laughing.
JOY
We're going to take over the interview.
WHOOPI
Yeah. Not many people know about you. Like did you date chicks in high school? Ever have a girlfriend?
JERRY
(giggles) Are you the Spice Girls? You're beautiful.
JOY
Get back on topic. Did you have a girlfriend in high school?
JERRY
I did. Her name was Sarah.
ANA
I heard you say on one of your shows that you went to Wasilla High in Alaska.
WHOOPI
Shhh. This could be the big reveal.
JERRY
She was pretty…
JOY
Dumb.
JERRY
Good looking. A brunette with a nice shape. Sarah liked me, because she thought my dad owned Duncan Donuts.
ANA
Was that girl's name Sarah Palin?
JERRY
Well. She was older than me as I recall. The town nicknamed her "the mindless cougar."
JOY
It could be Palin.
JERRY
Sarah had great ambition. Worked her way up to cashier at the local market. When the customers checked out at the register, they thanked her for the great service. In kind, she'd respond "You betcha."
JOY
It's Palin.
WHOOPI
Look. The drug is wearing off.
JERRY
There's my feet. I knew they couldn't have gotten far. What are you girls still doing here?
WHOOPI
The show ain't over, homie.
JERRY
Now it is, you idiots. Whoopi Goldberg, Joy Behar, and Ana Navarro. See you tomorrow.
WHOOPI
I'm not done! The View won 31 Emmys, it's the number one daytime talk show, 3 million viewers….
JERRY
Blah, blah, blah.
The Jerry Duncan Show
(c) Dean B. Kaner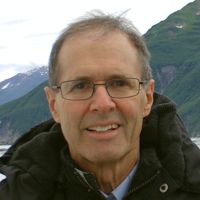 Latest posts by Dean Kaner
(see all)