Kamala Harris declared that she intends to run for president in 2024 and challenge her boss Joe Biden for the job.
Standing in front of the Vice President's official residence on the grounds of the United States Naval Observatory this morning, Kamala Harris sent shock waves through the political world by announcing that she is resigning as Vice President effective April 1st in order to throw her hat in the ring for the 2024 Democratic presidential nomination.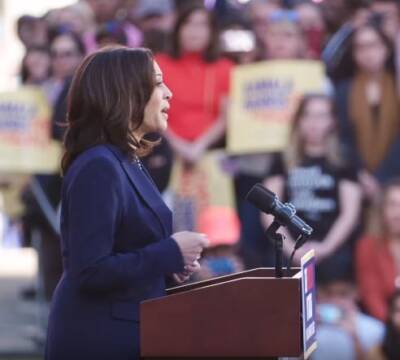 In a prepared statement Harris said, "I have learned so much about how the government works in my two plus years as Vice President. Combine that with my extensive campaign experience in my run for President in 2020, and I feel like I'm the most qualified person in the country to continue the great work President Biden and I have been doing since we were elected as a team."
The last time a sitting Democratic president was seriously challenged within his own party in a reelection effort was in 1980 when Senator Ted Kennedy tried to wrest the nomination from then President Jimmy Carter. The result was disastrous for the Democrats, as a weakened Carter was trounced by Ronald Reagan, who went on to launch the conservative "Reagan Revolution."
Reminded of this bit of history, Harris claimed that the two situations were not comparable.
"Joe," she stated, "will be 81 entering his reelection campaign, while Reagan was a sprightly 69. It's one thing to be a sexagenarian running for the most stressful job in the world, and quite another to be an octogenarian, which, let's face it, is pushing the bounds of senility."
She went on to say, "Joe is like a father figure to me – a very old father-figure. As such, his synapses have slowed to such a degree that he'd get swept away by the bomb cyclone of radical-right vitriol and viciousness headed his way. It will take someone like myself – a smart, sassy, Black-Jamaican-Indian-Asian-American woman in her prime – to smack down the Palm Beach MAGA Maniac … as well as Ivy-League Ron, Haley's No Comet, Mike Pencethetic, and every other insurrection-loving candidate the Republicans might deign to kowtow to. I'm here to tell you I'm primed for a smack-down, and won't be phased by no smacks upside my head from Philandering Don or anyone else."
Informed of Harris's announcement to run for president, Biden quickly retorted, "Come April 1st, all I can say is bring it on, Jack … or Jill … or whatever gender you identify with. And that's no joke!"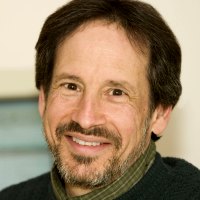 Latest posts by Rick Blum
(see all)