Surprising support for DA Willis' sprawling Trump indictment, which includes 18 allies who tried to overturn 2020 election.
In a shocking development, the latest Trump indictment, announced by Georgia's Fulton County District Attorney Fani Willis, and which names 18 co-conspirators, has garnered the praise of a number of prominent Republican politicians. For instance, in a hastily arranged news conference, Speaker of the House Kevin McCarthy was effusive in his support of the indictment.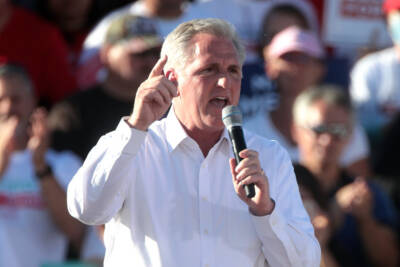 "When the press was predicting another Trump indictment, I was, at first, outraged," intoned Speaker McCarthy. "But then I remembered that a bedrock principle of conservatism is respect for, and support of, law and order. In particular, we applaud the work of local prosecutors, who investigate dangerous criminals that threaten the very fabric of our society. As such, I fully support DA Willis's willingness to go after anyone involved in nefarious activities and pray that they will achieve blind justice."
Speaker McCarthy was not alone in taking an unexpected turn in the long-running saga of unswerving Trump support. One of Trump's chief rivals for the Republican presidential nomination, Florida governor Ron DeSantis, who previously has been dismissive of the former president's legal entanglements, had this to say, "In Florida I fired two state attorneys for being soft on crime. If Fani Willis was based in Miami rather than Atlanta, I'd give her a medal for throwing everything but the kitchen sink at lowlife who flout the law. This is a principled stance on my part, nothing personal mind you."
Another longtime Trump supporter Representative Jim Jordan also seemed to be changing his tune. Cornered outside his home in Ohio, he issued the following statement before being whisked away in a black Tesla. "As I've stated forcefully, the sweetheart deal between U.S. attorney Weiss and Hunter Biden has no place in our judicial system. I think anyone found guilty of breaking the law should be put away for the maximum term – preferably in solitary confinement – including the entire Biden crime family. If that means Trump lands in jail, too, so be it."
After these statements were amplified by the press, Donald Trump posted the following on Truth Social, "These turncoats are all RINOs! When I come after them, they'll get no mercy. LOCK 'EM UP!!!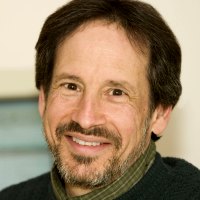 Latest posts by Rick Blum
(see all)