Wherein our intrepid talk radio show host interviews his late mother in the hottest city in the US: Phoenix, Arizona.
ANNOUNCER
Live from under a rock in your backyard, it's The Jerry Duncan Show.
JERRY DUNCAN
Good morning listeners nationwide. Is it a good morning? We'll soon find out. Today on the show my guest is my late mother Maggie Duncan. We are in the hottest city in the United States, Phoenix, Arizona. Now I know what hell feels like besides being raised by my mother.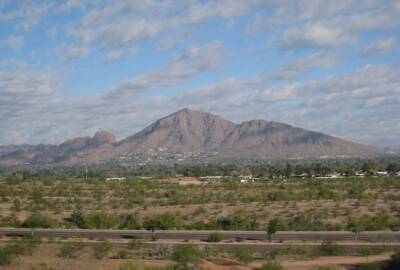 MAGGIE DUNCAN
Jerk! You must not love me if you brought me to Phoenix in the summer.
JERRY
Go sit on a cactus.
MAGGIE
Your bank account should be as green as a cactus.
JERRY
It's growing. I'm saving up some money to plant bushes for my backyard. That's my hedge fund.
MAGGIE
My son the investor.
JERRY
I hear there is a cool place to visit called Desert Botanical Garden. What do you say?
MAGGIE
I like plants.
JERRY
Since when? We never had one plant growing up.
MAGGIE
Wrong. I bought a Venus flytrap when you were born. That's how you were circumcised.
JERRY
Okay, Dr. Duncan. We'll go to the Botanical Garden tomorrow morning when it cools down to 110.
MAGGIE
It's a dry heat, Jerry.
JERRY
Really?! The local weatherman just gave instructions on how to bake a lasagna in a mailbox.
MAGGIE
What else can we do in Phoenix besides look at plants, trees, and lizards?
JERRY
Go hiking. There's a big mountain called Camelback. I need exercise.
MAGGIE
Exercise didn't do anything for me. Though there was this man named George Lyman that liked me when he was in law school.
JERRY
Something must have gone wrong.
MAGGIE
We dated five months before I told George I loved him. That's when the schnook had the nerve to ask me if I had evidence to support my statement.
MAGGIE
Poof. My confidence went down the drain.
JERRY
So you married the first man that came along. Pops.
MAGGIE
I knew he was a loser, but had big dreams. At age 25 I said, "Someday I'm going to own a Ferrari." At age 30 I said, "Maybe I'll get a BMW someday." At age 35, I hoped someone in a Mercedes would hit me in a crosswalk.
JERRY
(sarcastic) Always the optimist. Mother, I don't think Phoenix is for us.
MAGGIE
(sweating) Yeah. It's so hot that my dream house is an igloo.
JERRY
My mother Maggie Duncan everyone. See you tomorrow.
The Jerry Duncan Show
(c) Dean B. Kaner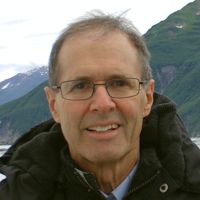 Latest posts by Dean Kaner
(see all)