Journal entry:  February 1, 2007 (age 37)
Before returning to Binghamton in 2002, I lived in the Washington, D.C. area for 9 years.  The bumper-to-bumper traffic, the mild weather, and the impersonal nature of big-city life prevented me from ever really feeling at home.  Due to its uniquely political work force, the D.C. area was (and is) extremely transient in terms of its population.  Co-workers and neighbors vanished every day, bound for the next soulless government contracting job, or another cookie-cutter housing development the next exit down the Capital Beltway.
So, when my wife, Amanda, and I moved back to "Bingo," we were fairly jaded urbanites.  The neighbors were people to call the police on.  Communication was meant to be limited to angry pounding on the floor, ceiling, or walls.  Getting to know the neighbors in any way beyond the perfunctory wave in the parking lot showed a pathetically low return on investment.
It took the very neighborliest of neighbors to change our attitudes.  Soon after we moved into an apartment at the bottom of Mill Street, on Binghamton's South Side, we got to know our downstairs neighbors, Dennis and Barbara Bishop.  They stopped to chat with us on the back porch.  They babysat our three cats when we took trips.  They refrained from shouting matches at three in the morning.  In a hundred small but endearing ways, they watched out for us, and made us feel at home.
This is not to say that we didn't have problems with other neighbors.  Absentee landlords created a revolving door of bad tenants near our home, including one mysterious occupant of a nearby apartment house who hid a pipe bomb in the drywall.  But for every yahoo, there was a Carrie Hanson, our sweet and funny next-door neighbor.  She lived below Bob and Rita Miller, who were also of the truly neighborly variety.
Last summer, we bought our first house, in a quiet neighborhood on the north side of Johnson City.  As an ever-dependable Dennis helped us load the moving truck and clean out the apartment, we wondered if our new neighbors would be more D.C., or more Binghamton?  (You can probably guess the answer, if only because of proximity.)
It took a while after our move for us to buy a lawnmower.  No problem.  Neighbors Dan Rose and Steve Marion took turns mowing our lawn for us, without being asked.  I thought to myself, "Wouldn't calling code enforcement have been easier?"  John and Denise Solan welcomed us to the neighborhood with a bottle of champagne, and invitations to parties at their house.  I thought, "Shouldn't they be worried about inviting perfect strangers into their home?"  John Greenwood, the man who lives next door, works nights, so we rarely see him.  But he has made his selfless presence felt by shoveling much of our sidewalk when there is a dusting of snow.  "Shouldn't he just complain to his co-workers that his neighbor doesn't get his butt out of bed to shovel in a timely fashion?"
The other day, I had just finished shoveling my walk and was about to head inside and warm up.  Then I turned around and began shoveling Mr. Greenwood's walk.  With each shovelful, I cast aside some residual big-city attitude.  It's good to be home.
---
Get Free access to a digital edition of a recent issue of the Humor Times magazine by sharing our site!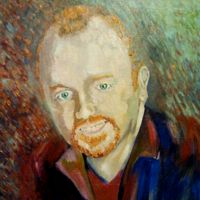 Latest posts by Tim Mollen
(see all)