And now a few words about the Republican National Convention. AKA: Women with Big Hair and the Men in White Shoes Who Love Them. And white certainly was the operative word in Tampa. Mashed potatoes on paper plates with a side of leeks white.
Had to feel bad for the one black guy the networks kept cutting to during the speeches. They tried everything to make him look like a crowd. Different camera angles. Probably had his own wardrobe assistant. "Now put on the cowboy hat. Okay. Okay. Let's try a handlebar mustache." Must have been someone's driver.
The first day of this GOP quadrennial confab got canceled for the second consecutive conference due to a hurricane bearing down on the city of New Orleans. The only two tropical storms to threaten the Crescent City since Katrina. Hey, guys, want some crow sprinkles on that karma cone?
But any worry about the optics of unrestrained celebration while parts of the country drowned faded fairly quickly. "Oh, quit your belly aching. At least your pesky drought is over." And with that, the convention shifted into stealth mode.
The festive conservatives were so successful at concealing their core convictions, that at times it was difficult to discern which party was nominating whom. "We're saving Medicare." "The Party of Diversity." "Our Platform May Say No Abortions, No Exceptions, But We Haven't Even Read It." "Dubyah Who?" "Mitt What?"
The only speaker to mention Mitt's name out loud on purpose was Ann Romney in a gracious and endearing turn. Facing the tall task of climbing the plateau of humanizing her spousal cyborg, this mother of five boys constructed an entire flight of stairs by herself. But with a husband stiffer than Rick Santorum on a gay pride parade float, it was the basement stairwell of what needs to be skyscraper scaffolding. Baby steps.
Paul Ryan growled the requisite Veep Nominee pit-bull snarl. Then gave 40 minutes worth of credence to the Romney pollster who proclaimed earlier in the week, "We're not going to let our campaign be dictated by fact-checkers." The Janesville Congressman trotted out more bad lies than Employees Day at St. Andrews. The Old Course.
Chris Christie solidly wedged himself into a fail-safe slot for the next round in the event of a Romney/Ryan November stumble. As did Condoleezza Rice, albeit more elegantly. But Marco Rubio stole the show, positioning himself as a possible impediment to Christie and Condi's scramble for 2016's money. If there is any money by then.
Normally these convention gatherings are to spontaneity what Richard Simmons is to mule skinning. Lots of shiny, smooth seamless spandex. A three-day holiday in a hall full of Ken dolls. But in a dubious celebrity stretch, some soon-to-be ex-staffer woke Clint Eastwood from a nap to upstage the nominee's acceptance speech by losing an argument with an empty chair.
Following Dirty Harry speaking to an imaginary president, Romney spoke of his phantom agenda. The general consensus was he needed to give the "Speech of His Life," and the good news is, he did. The bad news: that was it. Great for the base. "Meh" for everybody else.
So now it's on to Charlotte where the Democrats will throw a counter spin to their mirror image of this carefully orchestrated boogie-down. Charlotte and Tampa in the dead of summer. And these are our great political minds at work? Something indeed is horribly awry.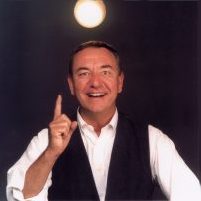 Latest posts by Will Durst
(see all)