'My grandfather hung out with him,' says VP candidate Ryan
Paul Ryan is back out on the stump this week, feeling good after what many called an "incredibly imaginative" speech at the RNC in Tampa.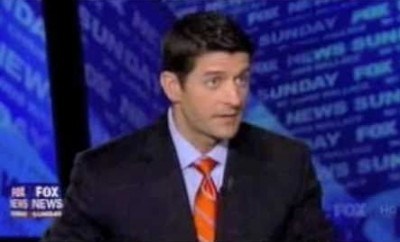 Mitt Romney's running mate for the highest office in the land says "it's unfortunate that some people" misunderstood some remarks during his speech. In fact, he was widely criticized for being somewhat inaccurate in his statements.
Ryan responds emphatically to the criticism, saying, "How can people just make stuff up out of thin air like that?"
"Listen, I try to be as forthright as Honest Abe Lincoln, my inspiration," he said in an interview on the Hannity show on Fox. "People just got to get to know me better, then they'll see. And I've got a lot of stories to tell them."
"I mean, if more people could have seen me as a young top 10 finalist on season two of American Idol, they might understand me. I would've made top five, but got called back to Washington for some dumb 'government' stuff," said Ryan, making air quotes with his fingers.
Mr. Ryan said his father emphasized honesty. "You know, my dad really set me on the right path, teaching me that hard work and telling the truth were what mattered. He told some great stories, too."
"I was always real proud of my dad. Of course, he saved a lot of families when he cured polio. Then there was his trip to the moon with Neil Armstrong. He loved to talk about that. Historic, historic. People just don't know."
"And later he was the mysterious 'fifth Beatle' — so important in keeping that group together!" he said. "I'm so proud of him, and the virtues of integrity and honesty he passed down to me."
The vice-presidential hopeful stressed that a lot is at stake in this election, and that character is what is "most important" in deciding who to elect.
"After all," said Ryan, "who do you want to lead this country? An anti-business man who wasted time running around poor neighborhoods instead of responsibly taking that high-paying job?"
"Or a pair of men committed to taking back America from Americans who want to change it? Two rugged guys — one is getting pretty old, I gotta say — but regular American guys, who know how businesses work, and how to acquire them and liquidate them and make huge profits for the job creators, so they can make more. Money, that is."
Ryan extolled his running mate's investment sense too. "Knowing how to invest those profits is just as important. Mitt Romney knows there's nothing more American than the Cayman Islands for that."
All in all, says Ryan, the Republican ticket represents the real American story best.
"In Mitt and I, Americans have two regular God-fearing men who climbed Mt. Everest together, swam the English Channel, and wrote the Republican Platform, and got it all done in time for dinner. Now that's American character."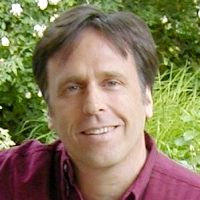 Latest posts by James Israel
(see all)