The long awaited Second Coming of Jesus Christ has been canceled by order of Jesus Himself
Coming down incognito to plan for his much-anticipated Second Coming descension to the same world that had rejected him so long ago, He scoped out the scene to ascertain how He would pull it off. He wasn't happy with what he found.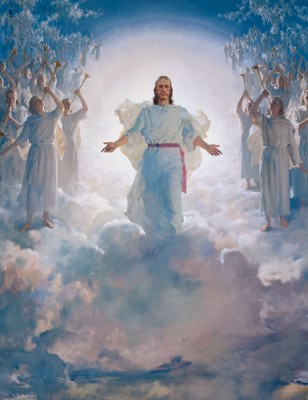 Interviewed on one of the many talk shows that populate the morning TV airwaves, He expressed his reasons for canceling the return.
The Morning Glad Gab Show
1st talk show host (a generic booby blond) – "Ladies and gentlemen, today on our show we have the Son of God, Jesus, here to talk to us about why He is canceling the Second Coming. Jesus, thank you for being on our show today."
Jesus- "Thank you for having me."
1st host – "So, just exactly why have you changed your plans?"
Jesus – "Well, Geneen, I came back to make preliminary plans for my Second Coming and was not happy with the state of the Christian nations as they are today."
2nd talk show host (a generic smiley, good looking, pseudo intelligent male) – "What was it that you saw that upset you?"
Jesus – "I came back at Christmas time and was shocked. Christmas is supposed to be the time of my birth, a celebration of love and goodwill, and I found instead an orgy of materialism and selfishness.
"Walmart made its employees work late on Thanksgiving — THANKSGIVING for my Dad's sake! They had to cater to that ugly orgy called Black Friday, that now, due to unchecked greed, has receded to Thanksgiving Thursday, the traditional day of rest and being with family. Walmart refused to pay them any overtime or holiday pay for this atrocity, just their regular poverty wages.
"McDonalds then ordered their stores to be open on Christmas, as though people couldn't go a day without heart-stopping grease and gristle going through their systems. Stores everywhere blared out their eye-gouging advertising for every unnecessary bastard invention imaginable. Peoples attention was so locked on the material that they gave scarcely a thought for their fellow man or for anything but their own satisfactions.
"Whatever message there is left of glad tidings at the winter solstice has been buried under layers of flat screen TV's, Ipads, Barbie dolls and kitchenware. Now there are even televised football games on Christmas Day. People can not even set aside their games for a day of reflection and relaxation."
3rd host (a dumb bunny kept on because she is always perky and breaks up the ice) – "But isn't that what Christmas is supposed to be about? Getting stuff and getting drunk on eggnog?"
Jesus – (Sucks in His breath for a minute, then begins, but is interrupted…)
2nd host – "Ah, I think He is upset, Rhonda, because His teachings have been forgotten."
1st host – "Yeah, it is His birthday after all."
3rd host – "Well I just had a birthday too. I didn't make such a big deal out of it."
Jesus – "I just don't see the point in trying to rescue people who have no interest in anything but themselves and their base gratifications. I can go find better things to do. Man apparently doesn't seem to think he needs God or anything of a spiritual nature. God is still young enough to beget another Son. Let the next guy come down and save the world. As far as I can see, people just want to wallow in their own manure."
3rd host – "Well you don't have to get uppity about it! Don't you know no manners?"
Jesus glowers, catching his anger.- "Thank you for setting an example of what I mean."
2nd host – "Oh, excuse me, Jesus, we have to break now for our sponsor. Now, Ladies and Gentlemen, here is a message explaining how you too can make it big in the stock market. Then we'll be back with our next guest — Satan, letting us know why Christmas is one his favorite times of the year."
– – – – – – –
The following is from a petition on Change.org:
McDonald's is usually only closed one day a year: Christmas Day. As employees, this one day a year is our opportunity to spend time with family and friends. Yet McDonald's has made the decision at the corporate level to open on Christmas Day this year. While some stores are not opening until 11AM on Christmas Day, that opening time still cuts in to our family celebrations. Corporate employees still get Christmas off, but they think it's okay for store employees to have to work on the one holiday we're supposed to have off. We have also been informed that we won't be receiving holiday pay for working on Christmas.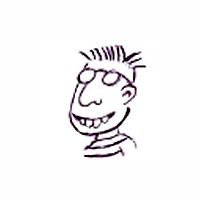 Latest posts by Roger Freed
(see all)