…While Managing to Not Only Get Banned from the European Union, but Get Booted Out of England Too
It is time to take the opportunity to take you folks in England (and you in Scotland and Ireland too for that matter) to task on this thing you call "European Football." God only knows somebody needs to, so I'll take this heavy responsibility on my shoulders.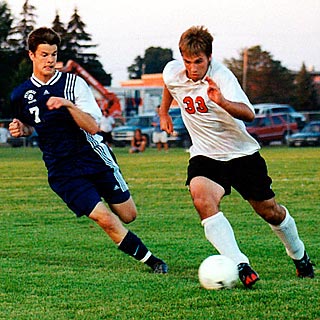 The main gripe I have is this silliness that you dare to call football (you undoubtedly stole this name from our proud game). What a load of balderdash (I learned this word from watching British comedies)! A bunch of guys running around in skivvies (this word too) in the middle of winter! It's no wonder someone in your countries had to invent Fisherman's Friend just to keep the poor boys going! You all look half naked out there on the playing field. It's also no wonder your birth rate is going down — I can just see the sperms in your sacks screaming for mercy as they freeze to death from exposure out there on the playing field.
And all you ever use in the game are your legs for crying out loud! How are you ever going to develop arm muscles when only your feet ever see any action? I can just see it now – two nations of men with an under torso like Popeye and an over-torso like Olive Oyl (two great American cartoon figures in case you didn't know). What good is a game if you can't wrap your arms around an opposing players neck and yank his head off like we do in American football? Have you ever tried to do that with your legs? One would need the dexterity of a Bolshoi Ballet star!
How does the scorekeeper keep from falling asleep when there are only two or three points made in an entire game? Is he really paid for such work? He should be made to sell beer in the bleachers in between scoring so he can pay his own way in this world just like the rest of us have to do. It's like being on the dole, such work.
The ball is ridiculous. A painted over basketball in black and white that it looks like that crazy geometric molecule building that they have in Belgium. (Is that another of the EU's bright ideas?)
They should give the goalkeeper a cot in his little net so that he can take a snooze while he waits for the ball. He has about as much to do as a Luxembourg border guard.
One tip that I would heartily suggest is that the players wear the full uniforms with padding and helmet like our boys, and rough it up a bit. This would make it more exciting and also, when someone is hurt nobody gets upset because it covers up all the blood and the limbs that are twisted in the wrong direction. It is more anonymous when someone who is hurt has a helmet over their concaved face. One can remain more detached and impersonal over it. It also keeps the relatives of the player who are watching in the stand from getting so upset – they always think it is someone else's boy.
Unfortunately, without radical changes, I cannot see much hope for the game. The playing fields are a terrible waste of green land. I know that you in England need all the green land you can get. It could really be used for something else, say for example to pave it over and make a parking lot for those cute little mini-cars you have, or to build something to build something really practical like a McDonalds or a Kentucky Fried Chicken, both time honored American institutions.
Now, none of these suggestions have anything to do with the fact that the EU is doing better than we are in the U.S.
Absolutely nothing.
Really.
Honest, it really doesn't.
Honest.
That is all I have to say…for now.
Thank you and remember to take my advice.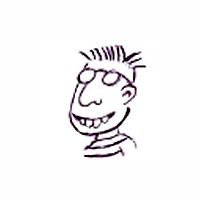 Latest posts by Roger Freed
(see all)