Kim Jong-Un good at satire, doesn't even know what it means
In light of recent events in Boston and West, TX, Satire has decided to take a break. Luckily, there are people in this world that can step in at a moment's notice and fill her shoes quite nicely.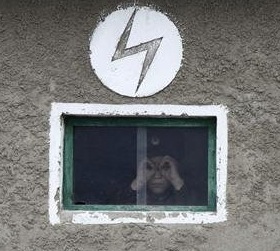 The North Korean government, a faithful part of the substitute pool for many years, was called in at the last minute to take over Satire's duties while she was out on leave.
And, after a full and festive day of blustering, blathering, and threatening (which they titled "Two Million Wild and Crazy Threats" in tribute to SNL), they rounded the show off in classic DPRK style.
9:00 pm
"WE WILL DEATOMIZE YOU AND THEN REASSEMBLE YOU AND DEATOMIZE YOU AGAIN!!  WE WILL PULL ALL THE HAIRS OUT OF YOUR HEAD AND THEN PUT THEM BACK IN!!  THE WRONG WAY!!  HAHAHA!!  WE WILL MAKE YOU LISTEN TO OUR OWN VERSION OF MILITARY CHOIR GANGNAM STYLE OVER AND OVER AND OVER UNTIL YOUR EARS BLEED INTO YOUR MOUTH AND BACK INTO YOUR EARS!!  WE WILL–(cough, cough).  Aside: Can somebody get me some water?  Thanks.  WE WILL…"
10:30 pm
A VHS video of a North Korean soldier single-handedly capturing 1,000,000 Americans is posted by mail. Ask Steve for a copy.
11:12 pm
A new North Korean first-person shooter game called America Sucks (very much resembling a pirated version of Call of Duty) is released on Amazon. All shooters have Kim Jong-Un's face and head photoshopped over the original. It looks really good.
11:57 pm
A flannel board story depicting Kim Jong Un flying on a unicorn that shoots death-rays out of its horn–completely annihilating his foes–is offered to schools and Sunday schools around the world.
After all was said and done, North Korea did not disappoint–reminding the world once again of the great debt Satire owes to places like the DPRK, and to little and big tyrants everywhere.

Latest posts by Jeff Boldt
(see all)