Hey, Senate, got a few choice words for ya
And now for a few choice words about the recent Senate vote that scuttled universal background checks on gun purchases. And the first three of those words are… Yellow-Bellied Cowards. Here's a couple more. Gutless, Craven, Chicken-Hearted Invertebrates. Dastardly, Lily-Livered, Spineless Jellyfish with the moral compunction of inbred Piranhas crowded into a too-small tank filled with liquid meth.
That giant, arrogant pimp known as the NRA should be laughing hysterically after its lackeys trashed the ephemeral spirit of compromise that had settled over Washington like a soft dawn mist. Ninety percent of Republicans voted against an issue 90 percent of the American people support. A bipartisan bill that was so watered down it was translucent. Leaked moisture all through the Senate chamber to a depth of a half-inch. Would have easily supported two schools of guppies.
The Senators that deigned to speak before scurrying down their greasy little wormholes to bunk in the nether regions of hell whined that pro-gun forces punish politicians for votes, while pro-gun control forces don't. Nobody mentioned the right thing to do or keeping automatic weapons out of the hands of felons or making the country or our schools safer. You know, their job.
The NRA, itself worried about being primaried from the right by other gun associations, encouraged its well-compensated hookers to compete among themselves to see who could lie most outrageously. Numerous Senators claimed the bill would lead to a national gun registry even though the very bill they spoke of included provisions to specifically prohibit such a thing. Perhaps it needs to be spelled out in simpler language like: "Gun Registry — Bad. Not Good. No-Go. Not Going to Happen."
Besides, exactly what is wrong with a national gun registry? You have to register a car. Most cities mandate bicycles be licensed. You need a card to take a book out of a library for crum's sakes. Proving that some people are much more comfortable with guns than they are books. Which is part of the problem.
In what was surely meant as an inside joke, Oklahoma Sen. Tom Coburn complained the bill would raise taxes. Why stop there? And child pornographers will camp in your back yard practicing Sharia law with uncircumcised goats riddled with Chinese bird flu.
This time the NRA may have over-reached. Perpetrated an outrage too far. A revulsion too great. Could very well have created its own Frankenstein monster. 90 percent is a big figure.
You'd think even the most casual of voters might tend to remember when someone turns their back on the country, jumps up and down on a litter of newborn puppies, then parties. And it would only take a committed few to throw their allegiance to candidates who pledge loyalty to the nation rather than a lobby that focuses on weapons of mass destruction.
Louisiana Gov. Bobby Jindal wasn't kidding. The GOP's path is clear. It is doomed to be the rich, white guy, anti-science, pro-gun, stupid party. Destined to slowly strangle on its own gurgling incoherencies until it is no longer comprehensible or relevant. Couldn't happen soon enough to a nicer bunch of rich white guys. And their grinning, gun-toting, treacherous minions.
Five-time Emmy nominee Will Durst performs his new one-man show, "BoomerAging: From LSD to OMG," every Tuesday at The Marsh, San Francisco. Go to themarsh.org or willdurst.com for more info.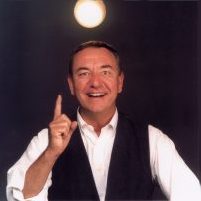 Latest posts by Will Durst
(see all)