George Zimmerman always wanted to be a cop, now he's one better: A serial hero!
According to news reports, a few days after George Zimmerman was acquitted of killing Trayvon Martin in Florida, he happened upon a car accident and saved passengers from the overturned vehicle. Sure, his pal on the police force called him to tell him to get his butt over there pronto, but a good deed is a good deed.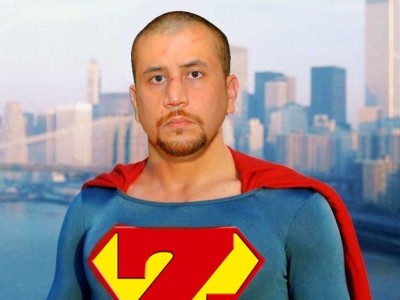 The incident seems to have buoyed the daring young man, and given him inspiration to do more to help people.
His many exploits are already gaining mythical status, as he is now widely recognized as a "serial hero." Reports of his daring-do and kindhearted deeds are spreading like wildfire on social media, marked with the hashtag "#ThanksGeorge".
Like a good investigative reporter, I've done some research and will try to reconstruct Mr. Zimmerman's day following the car rescue.
After being hailed by onlookers and the press for rescuing the accident victims, Zimmerman needed to collect his thoughts, being a humble man, so he took a walk on the beach.
There he came upon a man thrashing in the waves, drowning. He dove in and rescued the man from a shark, which had hoodie-like markings, so he shot the beast right between the eyes.
Zimmerman had arrived just in time, saving the victim before he got any more than a few scratches. During the ordeal, the man passed out.
When he awoke on the beach, surrounded by onlookers, and was told of his rescue, he asked, "But why are there only one set of footprints in the sand?"
"That is where George Zimmerman carried you," came the reply.
Just then, the unlikely hero spotted a boat sinking in the ocean. Without a second thought, our hero deftly swam out, used his gun to shoot open a locked hatch, and saved the passengers and crew.
Later that day, as it began to rain, he gave away umbrellas, so people wouldn't feel the need to wear hoodies.
As night approached, Zimmerman spotted a suspicious young boy. He followed him home and confronted him. It turned out he was not a threat to society, being an innocent young white lad, so George gave him some Skittles. The relieved boy blurted out, "Gee, thanks George, that's not creepy at all."
Others reported seeing Zimmerman walking by parking meters that same day, inserting quarters to save people from getting any tickets.
One elderly lady sang his praises, saying, "Zimmerman just rappelled down the skyscraper to inform me my checking account was almost overdrawn! Thanks, George."
Another woman said, "George Zimmerman just saved me 16% on my car insurance."
Still another person, a man who said things were going badly and he was feeling depressed, reported that George Zimmerman stopped to give him a hug. "It made my day," he said.
In related news, Zimmerman has been hired by the NSA to follow suspicious-looking Americans late at night. "America can sleep soundly, knowing it is safe once again," said NSA spokesman George Diller.
Apparently, U.S. law enforcement agencies are quite impressed with Mr. Zimmerman. In fact, besides his new NSA duties, it was reported that George Zimmerman was added to the new "Pre-Crime Division." "Citizens may now relax, knowing George is out there shooting pre-criminals," said FBI Director Robert Mueller.
There are even rumors that Zimmerman is planning to run for president in 2016. Apparently, he has a plan to end partisan gridlock in Washington. "If political opponents scare you," he said, "just shoot them."
Problem solved.
Many Twitter posts served as inspiration for this story.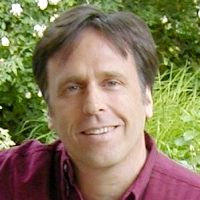 Latest posts by James Israel
(see all)