No thought needed to produce breaking news stories
The Institute of Neurological Research, located in Berkeley California, released a shocking new report on human brain function and development yesterday.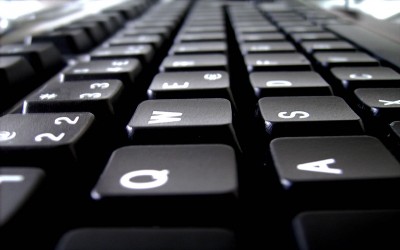 Though initially seeking to gain further understanding as to how homo sapiens are able to perform complex tasks at high levels of intelligences (or how our brains work), they unwittingly made a very shocking discovery.
The report shows that the body has somehow learned to carry out moderately high-level tasks apart from any brain function whatsoever.
In order to prove this, the team of researchers put a Yahoo! Breaking News editor into a light coma and then placed a keyboard in front of him.
Here are the results:
Adam Levine's Fiancee Laughed, and Apparently it Was at Him
Beyonce and Jay Z Ate Vegan for Lunch, Offend Sensitive Cows Everywhere
Pamela Anderson is Now a Brunette (and no, we're not kidding)!
Not to be Outdone, Jullianne Hough Wowed the Whole World with her Extensions
'Jurassic Park' Star Joseph Mazzello is All Grown Up Now
Paris Hilton Wears Bikini in Dubai
In related news: Paris Hilton is Now Missing
And the news hits just kept coming.  This enlightening scientific discovery is being hailed as the one of the greatest of our time and is provoking interest from celebrities to politicians to pop stars all over the world.
One wonders what else can be (and has been) accomplished without brain activity.

Latest posts by Jeff Boldt
(see all)