Even devastated countries have pity on Detroit
In what is being hailed as one of the most ironic turn of events of the young century, Haiti has sent the first $15M of a promised $130M to the City of Detroit, in hopes of saving the city from going completely belly under.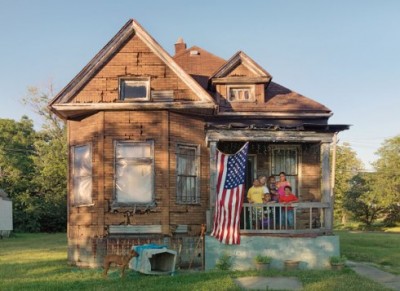 In September of 2013, it was announced that the beleaguered city could count on $300M in federal and private funds to help the city while it undergoes a Chapter 11 reorganization. That's a mere drop in the bucket when it comes to the billions it will eventually take to totally bring Detroit back around and running again as one of America's top Midwest cities.
What many people don't know, however, is that some of that $300M is coming from the tiny island nation of Haiti, a country that itself is not a stranger to overwhelming financial woes especially after the massive earthquake it suffered in 2010.
How, you ask, can a nation so enmeshed in poverty afford to send $130M to Detroit?
Funny thing. Haiti received such an outpouring of financial help from countries from all over the world, including the United States, that they ended up with too much money on their hands. So much so that the President of Haiti, Michel Martelly is trying to find projects on which to spend the overage, instead of seeing it slowly being siphoned off and finding its way into the wrong hands in Haiti.
Martelly claims that he has ultimate control over the money but somehow, it has been dwindling fast as more and more corrupt politicians under his house of control have found ways to misappropriate the funds for personal gain, and Martelly has had enough of it.
"Why help Detroit and not your own people?" Martelly was asked when announcing his generous offer.
Martelly answered by asking his own questions.
"Why do you have so much money in the United States and don't help your own people? Why do you have women and children sleeping in the streets, begging for food, undernourished and undereducated? Why do some parts of America look exactly like Haiti, albeit in a less tropical climate?"
These were questions no one could answer easily, especially then Detroit Mayor, Dave Bing. Martelly's questions moved Bing to accept the money.
Martelly added another reason for helping Detroit. "First and foremost, I'm a musician. I love good music, and seeing the Motor City, Motown, die like this? Well, it's a horrible death, and I cannot in all good conscience see that happen."
So, to this day, Martelly stands with Smokey Robinson and scores of other musicians who have turned their music into money that they hope will someday bring Detroit back from the depths of debt.
But, Martelly warned Bing, "You mess with me, and you may, one day, be calling Port-au-Prince the Po-Town Music Sound, leaving Motown in the dust."
Latest posts by P. Beckert
(see all)