Journal entry: October 23, 1980 (age 11) – Opera

Opera can be nearly as melodramatic as fifth grade.  This morning, I went with my classmates from St. Thomas Aquinas Elementary on a field trip to see a Tri-Cities Opera production of Madame Butterfly.  Our teacher, Mrs. Langevin (who also happens to be my Aunt Barb), told us that a city the size of Binghamton is very lucky to have its own opera company, let alone one that is as renowned as TCO.  She said that many stars have trained and performed here, including Placido Domingo in the 1960s.
As we waited for the lights to go down at the Forum Theatre, I read the synopsis in the program.  Basically, the story is about a shallow U.S. naval officer named Pinkerton who marries a deep Japanese girl named Cio-Cio San.  The guy considers their marriage a joke – a temporary diversion to amuse him while he's overseas.  The girl, meanwhile, takes the marriage very seriously and is madly in love with the guy.  Soon after the wedding, the guy sets sail for America.   The girl anxiously awaits his return, which comes after three long years.  But the guy returns with an American woman he has taken as his "real wife."  The girl, distraught, commits a fatal act of self-violence named after Chicago sportscaster Harry Carey.
I was surprised to discover that the storyline of Madame Butterfly directly related to the social life of my class.  Way back in third grade, Mickey Carns proposed to Bridget Gillespie during recess.  She agreed, and after school, a big group of us met at the corner of Jefferson and Kneeland avenues.  Best man Matt Tabeek provided the paper rings, which cost roughly two weeks' worth of Mickey's allowance.  Bobby Wozniak acted as a church-state hybrid we created for the occasion and named the Justice of the Priest.  Bobby had prepared by paying close attention to Captain Stubing's officiating at several of Charo's weddings aboard The Love Boat.
Unlike Cio-Cio San, neither of these newlyweds took their vows very seriously.  But, as I reminded myself today at the Forum, it's better to have two Pinkertons than one Pinkerton and one Cio-Cio San.  Still, the question of whether Mickey or Bridget had been the first to play spin-the-bottle with other people remains in dispute.  Our safety patrol officers are still working out the terms for a division of the couple's only mutual asset – a package of Big League Chew bubblegum purchased on their honeymoon trip to Cavanaugh's convenience store.
But a formal divorce was never granted, and Justice of the Priest Wozniak has steadfastly refused to grant an annulment.  So a few weeks ago, when Mickey announced his marriage to a second girl named Kirsten Quanne, he went deeper into Pinkerton territory.  The news of the bigamous union hit our school playground like a blanket of freeze tags.  There was no precedent for this, even during the "make-out party" that our public school counterparts were rumored to have held in and around the Recreation Park jungle gym.
Luckily, our fledgling justice system was spared this crisis when Kirsten failed to show up for the wedding.  To save face, Mickey gave himself a wedgie.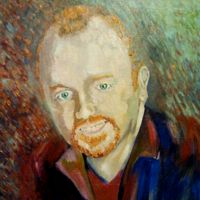 Latest posts by Tim Mollen
(see all)