Ripping the headlines today, so you don't have to
The news doesn't need to be complicated and confusing; that's what any new release from Microsoft is for.  And, as in the case with anything from Microsoft, to keep the news from worrying our pretty little heads over, remember something new and equally indecipherable will come out soon.
Really all you need to do is follow one simple rule:  barely pay attention and jump to conclusions.  So, here are some headlines today and my first thoughts:
Putin promises safe Winter Games
Adds that anyone who tries to get in the way will be shot.
Kate Middleton should wear longer skirts according to the Queen
Hey, Elton John, who asked ya?
Taylor Swift thought she won Album of the Year Grammy
And, she even had the pepper spray out in case Kanye got in the way.
Nearly 60 Percent of college students are 'food insecure'
While 100% of New Jersey Governors are not.
Fox News host: Women don't want equal pay, they already get 'exactly what they're worth'
Double if they work at FOX News…
McDonald's worker sold heroin in Happy Meals, Police say
Ironically, it was the meals' closest thing to a natural ingredient.
Suspicious powders mailed to hotels near Super Bowl are actually just pudding mix
Not funny, Bill Cosby
Christie knew about lane closings, Ex-Port Authority Official says
Who would have ever thought a former Christie aide rolling over on him would do more damage than the other way around?
New Yorkers drop pants for annual `No Pants Subway Ride'
Or, as it's also known "Anthony Weiner Day."
Europe faces bigger threat than German caution
Yeah, that would be German aggression.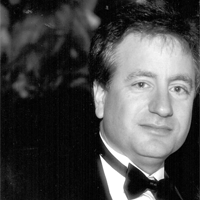 Latest posts by Paul Lander
(see all)