Olympics Save Money by Giving Out Fool's Gold Medals.
In an attempt to curtail expenses the Olympic Committee has taken the measure of exchanging 1st place gold medals with ones made out of fool's gold, the famous mineral often mistaken for gold by enterprising miners. These pseudo statues will be given out to less popular Olympic events such as curling, biathlon, cross-country and short track speed skating.
The athletes in the groups getting the second hand prizes are quite upset over the development. "We work just as hard as the rest of the athletes here," stated Bruno Armbender, leader of the Macedonian curling team. "Why should we be penalized because we aren't as pretty as the half naked ice skaters?"
A number of the affected players have raised a vociferous protest which has resulted in violence. Olympic officials have complained of curling discs suddenly bounding towards them as they get out of their cars when they get home. "I never would have guessed that these wimpy things could pack such a punch!" said Rusquero Rasheesh through a microphone implanted in his head to toe traction cast in the Sochi Municipal Hospital #34.
A number of other officials have been admitted to local hospitals with incredibly well aimed small caliber rifle shots to the right buttocks. "I think they are using the right buttocks as a target to symbolize that it is capitalists behind the cheap gold medals decision," commented Dr. Vlad Impaler from Hospital #762.
Other Olympic officials have been admitted covered with cross-country ski marks or speed skating marks all over them. "I didn't even see them coming…." is the common remark.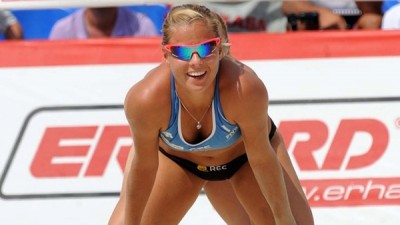 To make up for whole categories of Olympic events falling out of the event in protest, the officials have called in the bikini volleyball teams to participate even though it is officially a Summer Olympics event. They had thought that the sight of abundant nude female flesh would distract viewers from the conflict.
Unfortunately 80% of the swimsuit clad participants acquired frostbite in highly sensitive feminine locations in the first set of contests. The exception to this was the Russian Inuit team who are used to having to play in unfavorable winter conditions as they live so far north that they do not even know what summer is. They won the gold medal only to find it was really made of iron pyrite which caused them to beat Olympic officials with frozen volleyballs.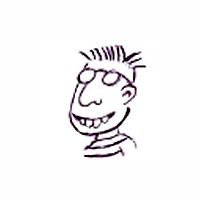 Latest posts by Roger Freed
(see all)