British man lives out the dream of many movie lovers by suing Michael Bay for wasted time.
On Monday, July 7th, a British man lived out the dream of many movie lovers by successfully suing Michael Bay.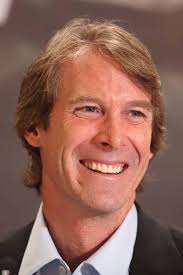 In fact, Richard Moore was so successful that Jerry Bruckheimer's ex-lover must now pay $10 for every minute wasted. (Plus court fees). Considering almost everyone of Bay's 'epic affairs' drag on for well over nine hours, this obligatory payment could prove to be the final nail in the credibility coffin of a man responsible for Pearl Harbor and The Island.
The legal action came after Moore attended Transformers: Age of Extinction, an experience that the civil servant obviously detested, saying, "How can a movie be consistently awful for close to three hours, seriously? If an hour had been cut out it would still have been an awful movie, but at least it wouldn't be something that continuously kicks you in the groin until you pass out."
"Many good movies that actively take their audience to hell and back aren't this exhausting, and that's saying something," Moore went on. "Transformers: Age of Extinction is meant to excite the viewer through action, but I've never been more bored in my life, well at least, not since I went to see the last Michael Bay movie."
A London court heard Moore's claims of distress and sense of disillusionment, ultimately deciding to award him the payment of $400,000,000 plus $155 court fees.
After the ruling, Moore stated, "Only Michael Bay could make Stanley Tucci, one of the finest actors working today, look like shit."
Mr. Bay was unavailable for comment.
Latest posts by John Glynn
(see all)