Journal entry: February 21, 1981 (age 11) – Early '80s TV
Recently, Hurricane Puberty slammed into my southern coast. My sixth-grade classroom in a Catholic school doesn't offer much protection. As Puberty strengthened into a Category 4 hurricane, I sought shelter in a church, which actually made it worse. Today, I feel like this "hormonicane" has reached Category 5, so I'm hiding in my basement. Unfortunately, there's a TV in my basement, and it's Saturday night. That means every show will be filled with gorgeous women dancing, kissing, and even (dear Lord, help me) swimming.
First, I watched a Star Trek rerun in which Captain Kirk got to make out with a green-skinned, belly-dancing alien. Then I watched the show that began corrupting my soul the first time I saw it: Hee Haw. Tonight's episode was typical. First Roy Clark sang a gospel song. Then Misty Rowe said something. That was followed by more gospel music, which I found deeply confusing. Then some fat guy went in for a physical with "Nurse Goodbody." I don't remember anything they said, either.
By that point, I was hungry, and should have gone upstairs to heat up some Chunky soup. But I couldn't miss any of Dance Fever. Deney Terrio is supposedly the "star," but the real stars are the pair of dancers who back him up. They don't even have names. It's difficult not to objectify women while watching a show that refers to two of them collectively as "Motion." Speaking of spandex, next up was Solid Gold, where Darcel and the rest of the Solid Gold dancers did unspeakable things to the tune of Eddie Rabbitt's "I Love a Rainy Night." Apparently, they really love a rainy night. Then Dolly Parton sang "9 to 5." I think.
I don't even like country music, but Hee Haw seemed to infect the rest of the night's programming. Prime time brought Barbara Mandrell and the Mandrell Sisters. I love Barbara's brunette sister, Louise, but I couldn't take any more songs about breaking up with truck drivers. I also needed to stop driving myself crazy. So I walked over to the TV console and turned the channel. Someone was throwing knives at my favorite Charlie's Angel, Cheryl Ladd, who was dressed as a showgirl and tied to a bull's-eye target. Thinking of having to go to church in the morning, I quickly turned the dial again. WKRP in Cincinnati was on, and I didn't even wait for Loni Anderson or Jan Smithers to appear – click! Ah, the wholesome sanctuary of Eight is Enough. But when did the youngest Bradford daughter, Elizabeth, become so…AAAIIGGGHHH!!!!!
I went upstairs and wolfed down a bowl of chicken corn chowder with a side of Ritz crackers. By then, it was time for the weekly one-two punch of adolescent torture: The Love Boat and Fantasy Island. Any given week, both shows offered the promise of, say, Lynda Carter auditioning to join the Dallas Cowboy Cheerleaders. But tonight, in keeping with the theme, former "Hee Haw Honey" Barbi Benton set a course for adventure, and Lisa Hartman teased Tattoo.
The night's programming ended with Saturday Night Live. The host was Dallas star Charlene Tilton. "Is there no refuge?" I asked myself. An eavesdropping Universe replied with a definitive "no" during the closing of SNL, when cast member Charles Rocket uttered the worst curse word on George Carlin's list. Now I can't get to sleep because I'm so worried about going to Hell, where it's always Saturday night alone in your basement.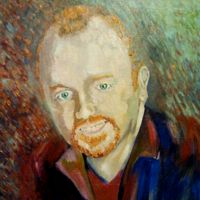 Latest posts by Tim Mollen
(see all)