Making fun of the headlines today, so you don't have to
The news doesn't need to be complicated and confusing; that's what any new release from Microsoft is for.  And, as in the case with anything from Microsoft, to keep the news from worrying our pretty little heads over, remember something new and equally indecipherable will come out soon.
Really all you need to do is follow one simple rule:  barely pay attention and jump to conclusions.  So, here are some headlines today and my first thoughts:
Cheney: Obama would 'rather be on the golf course' than The Situation Room
President Obama has done the impossible, he's made Republicans anti-golf.
Kenny Rogers turned 76
His cheek bones 12.
Giant crack in Earth in Mexico sparks fears, stuns scientists
Breaking. Toronto Mayor Rob Ford just volunteered to come down and smoke it.
Gwyneth Paltrow nominates Chris Martin for the 'ALS Ice Bucket Challenge'
Here's betting it's not the first time she made him take a cold shower.
This map is very bad news for Vladimir Putin
Especially if it shows that a big part of Russia is actually inside Sarah Palin's property lines.
Last year, in total, British police officers fired their weapons three times
No word if they fired at Americans to make them feel at home.
Mark Fuhrman on FOX News as race expert on Ferguson
What? Donald Sterling was unavailable?
Neanderthals and humans had 'ample time' to mix, new study says
Larry King: 'I'm still paying alimony to 3 of them.'
Germany, Italy, ready to send arms to Iraq Kurds
Yeah, that pairing can't possibly go wrong.
Willie Robertson blames abysmal 'Duck Dynasty' ratings on summer season
Or, maybe, it's people no longer give a duck.
Nicki Minaj's dancer bitten by a snake during 'Anaconda' VMAs rehearsal
No word if Chris Brown apologized.
This should go well: Westboro Baptist Church says it's going to Iraq to protest ISIS
Now that's what I call sending in a bunch of drones.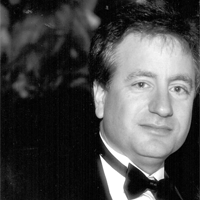 Latest posts by Paul Lander
(see all)