"Madison Bumgarner is the only player we need to win another title." – SF Giants' CEO Larry Baer
SAN FRANCISCO — After ace pitcher Madison Bumgarner, affectionately known as "MadBum" around these parts, closed out Game 7 of the World Series with five innings of shutout baseball, on top of the sixteen other innings he threw in games 1 and 5, the San Francisco Giants decided he is all they really need.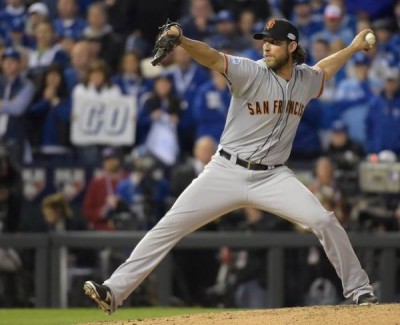 "We rode that horse through the World Series, and to save a little hassle and a lot of cash, we decided we can ride him through the entire season next year," said SF Giants' CEO Larry Baer. "I mean, if no hitters from the other team get on base, what do you need other players for?"
When one reporter pointed out that he would need teammates to catch the balls and throw runners out, Baer replied, "Well, that's a nice convenience. But have you seen this athlete play? I mean, he's Superman! We're confident he can run around and field all the balls, and then go up to bat and hit home runs as well."
As a hitter, Bumgarner hit .258 on the season, with 4 home runs — two of them grand slams — and knocked in 15 runs.
"Of course, that's a small sample size," said Baer. "If he's in there every game, I'm sure he can raise his batting average and hit about 162 home runs. That should be enough to win every game, if he continues to shut out teams the way he does."
"It's a solid plan, nobody's going to talk us out of it," Baer said. After thinking a moment, however, he made one concession, adding, "Well, I suppose we will still need a catcher."
Asked if he thinks he can carry the team all year, alone, the humble, soft-spoken Madison Bumgarner said, "Sure. If that's what they want. I just think about getting outs."
The 25-year-old from backwoods Hickory, North Carolina finished the World Series with two wins, including a complete game shutout in Game 5, the five-inning save in Game 7 to close it out, and an ERA of 0.43. While he was at it, he lowered his all-time World Series ERA to a miniscule 0.25, with a 4-0 record. He finished the season with 270 innings pitched, and went 4-1 with a 1.03 ERA in the 2014 postseason. He passed Curt Schilling for most postseason innings ever pitched in a season (52 2/3), and set the record for the most shutout postseason innings pitched in a row on the road (32).
So, yeah, the SF Giants' plan makes sense.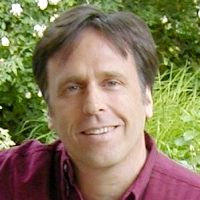 Latest posts by James Israel
(see all)