Making fun of the headlines today, so you don't have to
The news doesn't need to be complicated and confusing; that's what any new release from Microsoft is for.  And, as in the case with anything from Microsoft, to keep the news from worrying our pretty little heads over, remember something new and equally indecipherable will come out soon.
Really all you need to do is follow one simple rule:  barely pay attention and jump to conclusions.  So, here are some headlines today and my first thoughts:
The inside story of the 'white dress, blue dress' drama that divided a planet
No drama, here.  My first response: 'Either way. You look great. Lets go.'
Kim Jong Un has an amazing new haircut
Well, he is a charter member of the 'Hair Club for Mad Men.'
Vladimir Putin pledges to nail Boris Nemtsov killers, as West condemns
Making Putin the Russian OJ Simpson.
'Star Trek' icon Leonard Nimoy dies at 83
Bill O'Reilly sent condolences on the passing of his fellow USS Enterprise crewmember, Mister Spock.
President Obama vetoes Keystone XL pipeline
Republicans vow to bring back an even bigger version — Keystone XXL.
ISIS, now 200 miles from Italy in Libya, threatened Rome
ISIS threatens attacks on Rome? Wow, that would make them Italian ISIS.
Alaska becomes 3rd state with legal marijuana
Now we're talking 'Baked Alaska.'
Woman arrested for masturbating in theater while watching '50 Shades of Grey'
Ironically, it was only afterwards she wound up in handcuffs.
IS jihadists destroy ancient idols in Iraq museum
While Harry Connick Jr. does same to young Idols on Fox.
'Time' confirms that Rush Limbaugh is in trouble
Looks like Rush has become the 800 irrelevant in the room.
Scott Walker: 'I don't know if Obama loves America'
In fairness, there isn't much Scott Walker actually does know.
State rules that lobbyists and politicians can legally have sex
Ironically, this usually results in the rest of us getting screwed.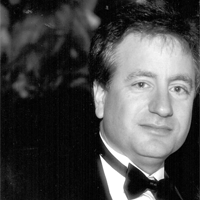 Latest posts by Paul Lander
(see all)