Making fun of the headlines today, so you don't have to
The news doesn't need to be complicated and confusing; that's what any new release from Microsoft is for.  And, as in the case with anything from Microsoft, to keep the news from worrying our pretty little heads over, remember something new and equally indecipherable will come out soon.
Really all you need to do is follow one simple rule:  barely pay attention and jump to conclusions.  So, here are some headlines today and my first thoughts:
Mitt Romney is going to fight Evander Holyfield
Apparently, Mitt likes getting beaten by black guys.
Elton John to boycott Dolce and Gabanna
Remind me again, which one of those guys got eaten by the tiger in Vegas?
Letter sent to White House tested positive for cyanide
Secret Service immediately removed Sarah Palin as a suspect because the sender got the address right.
Hillary Clinton turns over 55,000+ emails
She's in big trouble if any show she took money that a Nigerian uncle left her.
Meth Lab found in a WalMart
Making it the only thing in the store made in America.
Photo of a large alligator on a Florida golf course
Or, a retired accountant from New Jersey who's gotten way too much sun.
Kraft recalls 'Mac & Cheese' when metal shards are found in packages
People with an iron deficiency can disregard this message.
Take action to legalize Marijuana
Damn straight… what was it we wanted to legalize, again?
Netanyahu victory gets muted response from West
Kanye did say Israel would be better off with Beyonce.
Happy 82nd B-Day, Ruth Bader Ginsburg
HAPPY 82ND B-DAY, RUTH BADER GINSBURG.
Lance Armstrong in talks to get lifetime cycling ban lifted
Man, you gotta be impressed with the ball on that guy.
France displaces Britain as key US military ally
So, now it's back to French fries, but English muffins are now 'freedom muffins.'
Dick Cheney does interview with 'Playboy'
Makes sense, 'Playboy' makes its money showcasing giant boobs.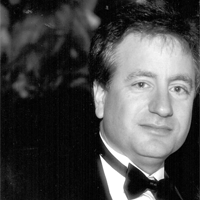 Latest posts by Paul Lander
(see all)