Making fun of the headlines today, so you don't have to
The news doesn't need to be complicated and confusing; that's what any new release from Microsoft is for.  And, as in the case with anything from Microsoft, to keep the news from worrying our pretty little heads over, remember something new and equally indecipherable will come out soon.
Really all you need to do is follow one simple rule:  barely pay attention and jump to conclusions.  So, here are some headlines today and my first thoughts:
Letterman show set bridge thrown in dumpster
If only Chris Christie had been there to block it.
George Stephanopoulos apologizes on 'GMA' for not disclosing Clinton Foundation donations
Stephanopoulus should have given money to the George Clinton Foundation, because no one's against more Funkadelic.
DisneyLand turns 60
Making it the AARPiest place on Earth.
Anti-Gay Pastor exposed as 'Top Who Likes To Cuddle' with men on Grindr
How embarrassing. He likes to cuddle.
Scientists at Large Hadron Collider hope to make contact with PARALLEL UNIVERSE
And, reconnect people with all those missing socks.
Bill O'Reilly assaulted wife in front of child: Report
It must be from the PTSD he got while serving in the War on Christmas.
Clintons' speeches raised at least $12 million for family foundation
Hey, it's America, home of the brave and land of the fee.
Don't drunkenly chase bears with hatchets: Park Rangers
The real question is who gave the bears the fuckin' hatchets…
Lindsey Graham announces run for President
It was so far back in the paper that the announcement was made by Marmaduke.
FOX News host and guest yell over each other for what feels like an eternity
In fairness, everything on FOX News feels like an eternity.
TLC Pulls '19 Kids and Counting' in wake of Josh Duggar molestation admission
TLC's corporate logo should be an electronic monitoring ankle bracelet.
Takata recalls faulty airbags
Now, if only they could recall those faulty windbags in Congress.
Little girl throws mega tantrum at the White House in front of an unfazed President Obama
Prez: 'You're no Michelle Bachmann.'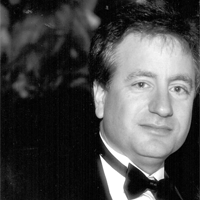 Latest posts by Paul Lander
(see all)