Making fun of the headlines today, so you don't have to
The news doesn't need to be complicated and confusing; that's what any new release from Microsoft is for. And, as in the case with anything from Microsoft, to keep the news from worrying our pretty little heads over, remember something new and equally indecipherable will come out soon.
Really all you need to do is follow one simple rule: barely pay attention and jump to conclusions. So, here are some headlines today and my first thoughts:
Greek banks stay closed
Greeks are doing so poorly, that to save money, they now smash paper plates against the wall.
Woman dies from brain-eating amoeba
Too bad it didn't turn up in Washington DC where it would have died of starvation.
Former Virgina Senator Jim Webb's enters Democratic race for the White House
His campaign just started, and it's already so dead, they're flying the Confederate flag at half-mast over it.
Lindsey Graham and Donald Trump exchange heated words
Man, you can just feel the sexual tension.
Serta will not renew licensing agreement with Donald Trump
Donald's losing sponsors faster than Charlie Sheen at an AA Meeting.
Man dies after setting off fireworks from on top of his head
Clearly, he didn't die from brain damage.
Kim Kardashian: 'Selfies can be empowering'
Kim, let's face it, your whole life is one big selfie.
This eye color is linked to alcoholism
I didn't realize blood shot was an actual eye color.
Kanye West sings Queen's 'Bohemian Rhapsody'
Somebody should've stopped him by yelling, 'Beyonce could do it better!'
Donald Trump: 'It was my decision to cut off ties with Macy's'
And, unlike all his other ties, this one wasn't manufactured in China.
KKK holding pro Confederate flag rally
At least, it's between Memorial and Labor Day, so it's ok to wear all white.
Ja Rule endorses Hillary Clinton for President
To be non-partisan, I can't wait to also not give a shit which Republican the Oakridge Boys endorse.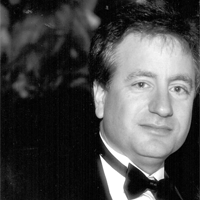 Latest posts by Paul Lander
(see all)