Making fun of the headlines today, so you don't have to
The news doesn't need to be complicated and confusing; that's what any new release from Microsoft is for. And, as in the case with anything from Microsoft, to keep the news from worrying our pretty little heads over, remember something new and equally indecipherable will come out soon.
Really all you need to do is follow one simple rule: barely pay attention and jump to conclusions. So, here are some headlines today and my first thoughts:

Trump slams Carson amid dipping poll numbers in Iowa
That means that, 'Black is the New Orange.'
Oprah Winfrey bought 10% of 'Weight Watchers'
'And, you get a frozen lasagna dinner. And, you get a frozen lasagna dinner. And, you get a frozen lasagna dinner.'
Nezahualcoyotl Reservoir: Colonial-era church appears in receding water after drought in Mexico
It also caused autocorrect to have a seizure.
Jeb Bush to meet with advisers to reassess campaign
Jeb's campaign is in so much doubt, his campaign logo has been changed from 'Jeb!' to 'Jeb?'
Woman finds bear in daughter's apartment
It must have been a Chicago Bear because it left without causing damage or scoring.
Jim Webb drops out of Democratic race for President, to consider running as an independent
Mostly, independent of supporters…
Lincoln Chafee drops out of Presidential race
The news pushed Jim Webb's announcement right off of page 10.
Axl Rose losing money by not re-touring with the Guns N' Roses
A classic example of cutting off your nose to spite your cocaine habit.
House Benghazi Committee fails to reveal anything new
The only big surprise was Jim Webb didn't try and break into the hearings, so someone would let him talk.
Staying sexually active in old age is linked to higher cognitive functioning and a sharper mind
That's why 89 is the new 69.
As some Syrian refugees arrive, Michigan makes case for more
Who would have thought people would crave the relative peace and quiet of Detroit?
Happy 59th Birthday, Carrie Fisher
May the force of gravity not be with you…
ANALYSIS: Benghazi Committee gives Hillary Clinton presidential platform
The hearings should have ended with Hillary saying, 'I'm Hillary Clinton and I approved this campaign infomercial.'
A strain of tuberculosis you've likely never heard of could kill 75 million people by 2050
TB or not TB, that is the question.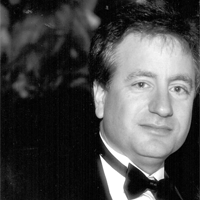 Latest posts by Paul Lander
(see all)