By Tim Mollen
Journal entry:  January 1, 1987 (age 17)
It's my senior year in high school, so this year's resolutions need to be especially new, annual, and resolute.  Here's what I've come up with:
Start smoking.
Quit smoking the next day, thereby establishing that I am capable of keeping a New Year's resolution.
Watch last night's New Year's Rockin' Eve 1987 on my VCR, then tape over the segments featuring the Jets and the Miami Sound Machine.
Continue to base my behavior on the irrefutable fact that I know way more than my parents do.
Get a varsity letter in running from the cops after parties down at the river.
Break it to Fievel that there is no one out there.
File a civil rights lawsuit against people who wear Member's Only jackets.
Lure Geraldo Rivera back into Al Capone's vault with vague promises of "some real dirt."
Get into a college without a phys ed requirement.
For my high school graduation ceremony, arrange for the speaker to be a personal assistant to Australian funnyman Paul "Crocodile Dundee" Hogan.
Rework the title of my college application essay, "Mascot Major:  Let Me Be the Anthropomorphic, Frisbee-flinging Face of your University."
Convince an elderly senator from Texas to run for president and choose beloved television icon Robert Guillaume as his running mate, creating an unstoppable Bentsen-Benson ticket.
Escalate my long-running feud with media tycoon Ted Turner by co-opting what I believe will be his next successful move – blackandwhitizing films shot in color.
Join the cast of Saturday Night Live and angrily refuse to hug anyone during the closing credits.
Live more Bon Jovily.
Cross that bridge well before I come to it.
Visit the refurbished Statue of Liberty and tell her that some of my best friends are the wretched refuse of the teeming shore, and she can't have them.
Petition the Federal Reserve to revert to the gold standard with the important caveat that it be based on copies of the 12-inch dance mix of "Gold," by Spandau Ballet.
Levitate.
Marry Miss Walsh, my former English teacher and current yearbook moderator.  (I read Ethan Frome for this woman.)
Attend the second birthday party of Stefani Germanotta and refer to her as "Baby Googoo."
Mime louder.
Get backstage on the second season of The Oprah Winfrey Show and tip her off to Phil Donohue's plans to start a televised book club, yell the name of any celebrity he is introducing, and put himself on the cover of every issue of his own magazine, Phil.
 Fail with greater dignity.
The following two tabs change content below.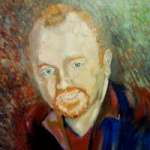 Buy your copy of "Lost Journal - the Book" at
www.timmollen.com
. Each Lost Journal column is a journal entry written in retrospect. In other words, Mollen chooses a different day from his past, and writes about it as though it were today. The date may be last week, Halloween 1980, or the day he was born (May 4, 1969). Some of you may be asking, "But how would he have been able to write a journal entry on the day he was born?" To you he says: "Lighten up. It's a humor column." Mollen is a nationally syndicated columnist and actor, and he is available as a speaker on writing and humor.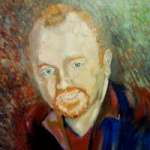 Latest posts by Tim Mollen (see all)