Latest transcript of the revolutionary new talk radio show!
INTRO
The rock song "Maniac" is heard in the introduction to The Jerry Duncan Show — a nationally syndicated talk radio program.
JERRY
Good morning listeners nationwide. Is it a good morning? We'll soon find out. (pause) My guest today is Dr. Ben Carson, HUD Secretary and former Republican candidate for President.
Shouts out to one of his assistants.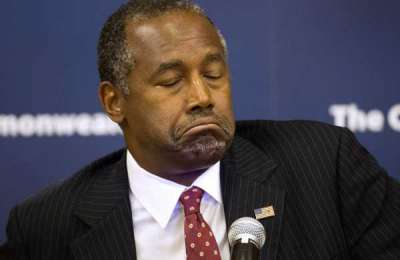 JERRY
What do you mean he's asleep in the green room? Wake him up!
Jerry is back on the air.
JERRY
The guy is a legend. He's three of the Seven Dwarfs rolled into one: Sleepy, Dopey and Doc.
A door creaks open, followed by a slam.
BEN CARSON
Sorry, Barry. I must have dozed off.
JERRY
(irritated) That's Jerry. Have a seat.
CARSON
Where am I? Who am I? Why do I exist?
JERRY
Save that crap for the 700 Club. (pause) I'm going to be candid. I think you're suffering from depression.
CARSON
Why?
Jerry notices Mr Carson's eyes are closing.
Carson blinks his eyes, but he is out of it.
CARSON
(confused) It's not time for school, mother. Did Donald Trump steal my legos?
Jerry slaps the back of Carson's head.
CARSON
Now I remember where I left that sponge when I was doing surgery. Hope her head didn't swell too much.
JERRY
The Republican party is in free fall. The Russian hacking of our election, North Korea, health care.
CARSON
Jeb Bush.
JERRY
He's been gone for two years.
CARSON
Mike Huckabee.
JERRY
He's gone, too.
CARSON
Can I phone a friend?
JERRY
No.
CARSON
A lifeline? I'd like to call my grandfather.
JERRY
He's dead like your brain.
CARSON
(softly) Grandpa is dead? Why didn't mother tell me?
JERRY
Because she's dead, too.
JERRY
What are you doing to improve HUD, Mr. Secretary?
CARSON
What's HUD?
JERRY
It's a movie starring Paul Newman. You idiot, it's a government program for low income housing. Real poverty, man.
CARSON
Poverty is a state of mind. And I have the solution.
JERRY
Here we go folks.
CARSON
Give every poor person some lottery money. Think of the endless possibilities. They'll be focused on winning, so they can buy a big home, go to fancy restaurants and drive nice cars. Won't even realize they're homeless. What do you think, Barry?
JERRY
(irritated) That's Jerry. And you're still an idiot. (pause) We're out of time. You can learn more about HUD, Housing and Urban Development by going to Ben Carson's website at www.airhead.com
JERRY
Good-bye everyone. See you tomorrow.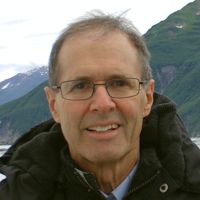 Latest posts by Dean Kaner
(see all)