'Let's face it, Donald Trump is the only guy in America who can get away scot free with open sexual harassment.' – James Murdoch
NEW YORK – Fox News' head honcho James Murdoch said today that the network was "seriously considering" offering disgraced anchorman Bill O'Reilly's prime time spot to President Donald J. Trump.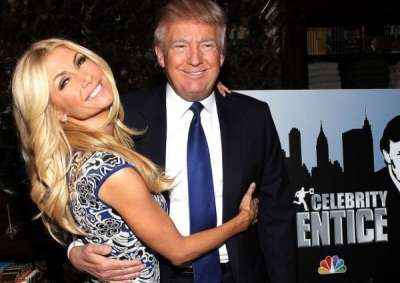 "Let's face it, Donald is the only guy in America, maybe the world, who could get away with what poor old Bill was fired for.
"In fact, he can grab pussy any time he wants to, on the air or off, and Fox's viewers will lap it up," Murdoch said.
"The show would be called The Spin Zone and some of the dishiest broads here at Fox, starting with Tami Lahren, are already lining up to be first. Omarosa Manigault says she can hardly wait to bow down and worship her Great White Chief."
"They're all on their knees, you might say."
Murdoch added that also being considered for the new show were regular "Golden Shower" moments in which "willing interns and perhaps some of the younger Trumpettes from the President's fan base would squeal and wriggle with pleasure while he pissed all over them."
The segment would be kicked off by former Fox employees Megyn Kelly and Greta van Susteren, who would reprise their groveling interviews with then-candidate Trump by literally allowing him to do to them what he had only done metaphorically before.
Murdoch said that portrayals of the President sexually interacting with his wife and daughter were still under negotiation, although his self-revelations while acting as host of Celebrity Apprentice would be invaluable.
"But at this point," he said, "it seems unlikely that explicit incest with Ivanka will be agreed to — Jared has some issues with that. However, the president will certainly be permitted to talk about her in sexually suggestive ways, as usual, while she smilingly looks on, and whispers 'Oh, Daddy.'
"Mrs Trump has also agreed to release erotic pictures from her private collection for a segment called 'Masturbate with Melania.' At these times, Donald would voice-over cat-calls and describe some of their more intimate moments in graphic detail. Melania will be paid separately for this service."
Murdoch wound up: "Mr Trump believes the new show would guarantee his re-election in 2020. Whatever, we at Fox are sure the ratings will be incredible. Don't you agree?"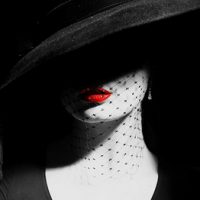 Latest posts by Mary Lago
(see all)