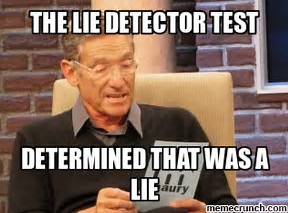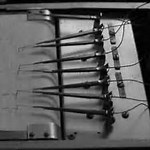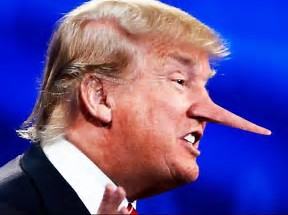 Not only did Trump say he'd testify under oath, but now that he has received a private tutorial, he's even agreed to take a Lie Detector Test!
That's right — the Internet not only shows us how to make a baby and a bomb; it also shows us how to beat a Polygraph (Lie Detector) Test.  And, that's exactly where Trump went for advice.
FRANK
Frank's not my real name — but you're the one taking the test, aren't you? Ha ha. You know why you're here today?
TRUMP
To learn how to lie good.
FRANK
Lie well – did you really go to Wharton?
DONALD
Is there someone else…
FRANK
No, let's get started.  Only the person who is nervous about every answer will appear the most truthful on a test.  The more often you tell the truth, the more accurate the results will be.
DONALD
You're confusing the hell out of me!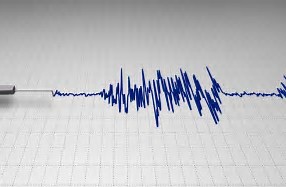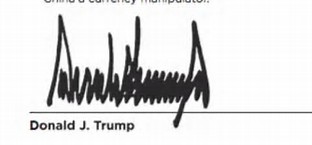 FRANK
Just so you know — PTSD flashbacks at the wrong time effects a test.
DONALD
I'll keep that in mind as my time in Nam was horrific!
FRANK
You weren't in the military.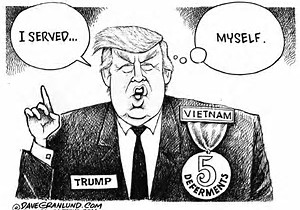 DONALD
I wasn't?  Then I'll just say 'my marriages'!
FRANK
Oh, this is key.  When the test is over — don't say anything like 'I hope you'll find these are good answers — otherwise don't show up on Monday'!
DONALD
My lips are sealed.
FRANK
There are relevant questions, irrelevant questions & control questions.  Look at me – not the shiny door knob, okay?  For you — a control question might be:
How do you really feel about your son, Eric?
Where would you go if you took Ivanka on a Date?
And, where do you live — the White House, Mar-a-Lago, any idea?
DONALD
What are you – a comedian?
FRANK
A relevant question might be: Have you ever wanted to press the Nuclear button just to see if  it works?
DONALD
Well, after Comey testi…
FRANK
I meant to tell you – say only what you need to.
DONALD
Well, sometimes, I need to — that's why I tweet.
FRANK
Oh, I forgot — they're gonna take your phone away.
DONALD
No — I sleep with the phone.  How about if  I put it on vibrate?
FRANK
No, you can take it out to lunch after the test.
An irrelevant question might be: 'Do you know how many slices of Trump Chocolate Cake are left in the White House kitchen now'?
DONALD
Well, I just…
FRANK
See, that's a Tell and you have icing on your mouth!
Oh, and make sure you conceal any knowledge of polygraphy, ever talking to me or  reading this article.
DONALD
Polygraphy?  I don't need that to feel sexy – everything works!
FRANK
Please, put it away – I believe you!
Just so you know, Polygraph results are no longer admissible as evidence in legal trials — so, if someone's found guilty despite being innocent – it won't be because of a lie detector.
DONALD
So, it's Curtains?
FRANK
I don't know about that — but The Gotti Suite has a bidet!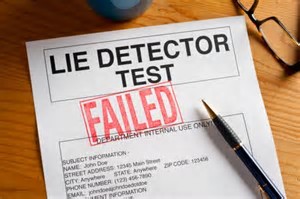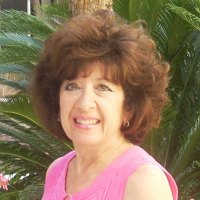 Latest posts by Marilyn Sands
(see all)