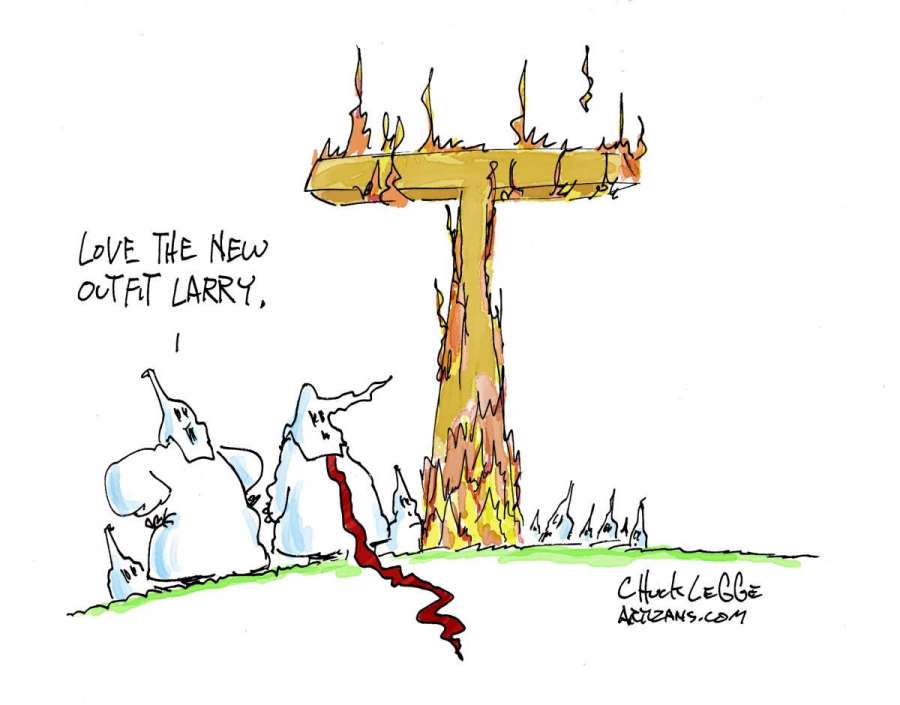 The following two tabs change content below.

Chuck Legge
Chuck Legge drew his first cartoon at about age 8, and has been trying to get it right ever since. (See
Mr Legge's cartoons here
, along with a more detailed bio.) He majored in English, Philosophy and Art at Arizona State University. In 1990, he became the editorial cartoonist for the Prescott Sun Newspaper in Prescott, Arizona. Later, he became the editorial cartoonist for Sarah Palin's hometown newspaper the Frontiersman. Of this experience, he says, "My editorial cartoons have a decidedly liberal tilt which makes me quite popular up here. Popular in the same way that a moose with a target shaped birthmark is popular. For this reason the new publisher at the Frontiersman has given me the boot." Mr Legge now owns 4.77 acres in Sutton, Alaska.

Latest posts by Chuck Legge (see all)