Our intrepid radio show host interviews Chuck Schumer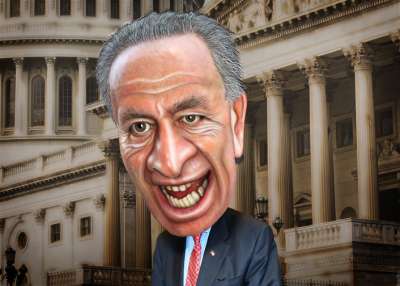 ANNOUNCER
Live from under a rock in your backyard, it's The Jerry Duncan Show.
JERRY
Good morning listeners nationwide. Is it a good morning? We'll soon find out. Today on the show my guest is Democratic Minority Leader Senator Chuck Schumer. A real scrapper from Brooklyn.
CHUCK SCHUMER
Thank you Jerry. Should I say it's good to be here?
JERRY
No. Because you'll feel like crap after this interview.
SCHUMER
Well, they say opposites attract. You're opinionated, I'm not. I'm cool, calm and collective, you're high strung and temperamental.
JERRY
(perturbed) Hold on there Dr. Freud, you can't analyze me. You agreed to do the show knowing my mental state.
SCHUMER
I like publicity. Even if it's negative. What can I say?
JERRY
Mitch McConnell was on the show. He mentioned that you offered him a pond to live in upstate New York after retirement.
SCHUMER
(giggling) That's true.
JERRY
What's so funny?
SCHUMER
He better hope that Trump doesn't "drain the swamp."
JERRY
Chuckie cracked a funny. I get it… swamp, turtle. Who wrote that one, your pothead cousin Amy Schumer?
SCHUMER
I can't talk about it.
JERRY
You like to talk. In fact, you can't keep your mouth shut. All those boring speeches day after day. (mimicking) Love me everybody. I'm so great. I got a perfect 1600 on my SAT's.
SCHUMER
You're annoying.
JERRY
Former Senator Bob Dole once said "the most dangerous place in Washington is between Charles Schumer and a television camera."
SCHUMER
First of all, let's consider the source. Dole earned his reputation as a hatchet man. He makes Steve Bannon look like Mother Teresa in comparison. Second, he defended Nixon during Watergate. Third, his character was the boogeyman for jokes on Saturday Night Live for many years. Fourth…
Jerry is fake snoring.
JERRY
(pretends to wake up) Oh. Are we back?
SCHUMER
This is a stunt Congress would pull. You're childish.
JERRY
Sticks and stones will break my bones, but you are one big bowel movement.
SCHUMER
I'm dealing with a crazy man, folks.
JERRY
Let's see. Graduated from Harvard law school, but never practiced law. Why?
SCHUMER
Because I wanted to be famous. I became a household name during the Clinton impeachment hearings. I then rose to fame as a consensus builder on health care and immigration in the House back in 1981 before being elected to the Senate in 1998. Did I tell you that I was in the Gang of Eight?
JERRY
Oh big deal. It's not like you were in the Our Gang. Now that's something to brag about. Spanky and Alfalfa are real heroes. Why can't Americans get along? Tell me.
SCHUMER
We'll look what's happening in this interview. Do we have anything in common?
JERRY
Yeah we do. We're both Yankee fans. Go Bronx bombers!
SCHUMER
Never thought of that. Something as simple as baseball brings people together in the spirit of friendship and harmony.
JERRY
(sobbing) Boo-hoo, boo-hoo.
SCHUMER
(patting him on the back) It's okay, Jerry. Nothing can save you.
JERRY
What's coming up in the Senate?
SCHUMER
Infrastructure, tax reform and a holiday recess.
JERRY
Like you guys actually work. I'm paying for that time off you know.
CHUCK
I'll thank you for that when I'm sipping a Shirley Temple on a beach in Maui.
JERRY
I hope a shark rips off your swim trunks.
SCHUMER
I thought you were going to say a part of my anatomy.
JERRY
That too.
SCHUMER
You're really ignorant. Did your mother breast feed you?
JERRY
I was adopted. All I heard is that my real ma was from the Ozarks. Didn't know her ass from a hole in the ground.
SCHUMER
That explains it. I rest my case.
JERRY
I don't want to call it a day, but all good things must come to an end. Do you feel like crap Senator?
SCHUMER
Yes I do. I should have gone on Ellen.
JERRY
Good-bye everyone. See you tomorrow.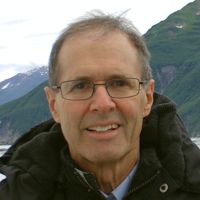 Latest posts by Dean Kaner
(see all)