Our intrepid talk radio host interviews James Comey
ANNOUNCER
Live from under a rock in your backyard, it's The Jerry Duncan Show.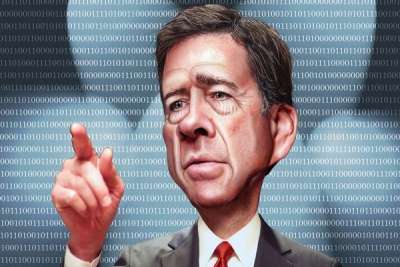 JERRY
Good morning listeners nationwide. Is it a good morning? We'll soon find out. We have a very special guest, former FBI Director James Comey.
Shouts out to one of his assistants.
JERRY
What do you mean he can't fit through the door? Knock down the frickin wall and get him in here.
Back to talking to the audience.
JERRY
He's 6'8 and the door is 6 feet. I'm no genius, but Comey could crawl on his knees.
A loud crash is heard.
JERRY
The wall is down. Here comes Too Tall Jimmy.
JAMES COMEY
Hello.
JERRY
Man, you're taller than the pine trees in my backyard. Can I climb you after the show?
COMEY
No. I reserve that fun for my wife and kids. Oh, and my Japanese masseuse.
JERRY
So let me try to understand. You were the FBI director for four years until you were fired by Donald Trump. And it was all because the Russian investigation was getting close to the president himself.
COMEY
I guess you could say that. Something didn't smell right.
JERRY
It's all those farts from the Trumpster after he eats a McDonald's double cheeseburger with onions.
COMEY
Yes. McDonald's wrappers is some of the evidence that I gathered from the White House dumpster.
JERRY
It's not been proven if Trump and/or members of his staff colluded with the Russians.
COMEY
No Mr. Duncan. There is evidence. We found a bowl of Borscht and a Russian mail order bride catalog in Carter Page's hotel room.
JERRY
Fair enough. How come you screwed up on the Hillary Clinton emails?
COMEY
The Wiener ones?
JERRY
Hey..there may be children listening.
COMEY
Anthony Weiner, not that thing between your legs.
JERRY
I'll have you know that my wiener is smarter than your Wiener.
COMEY
May I continue? (pause) Hillary didn't commit a crime. She was just careless in sending and receiving classified information on her personal email server.
JERRY
Then why was Bill Clinton talking to Attorney General Loretta Lynch in her airplane? Was he trying to interfere in the investigation?
COMEY
They were singing Gospel songs. That's what Bubba said. Hallelujah praise the Lord!
JERRY
Now Mike Flynn is singing like a canary for Special Counsel Robert Mueller. The Trumpster said he knew Flynn lied and told you to lightly on him.
COMEY
It's a clear case of obstruction, Duncan. Richard Nixon tried the same thing in 1972. Didn't end well for him. Lordy, Lordy, I can't wait for the next shoe to drop. It's probably the mime Jared Kushner.
JERRY
Yep. The FBI found a lifetime membership to the Russian Tea Room in his dresser drawer.
COMEY
Where did you hear that?
JERRY
I read it in The National Enquirer. Hey, did you really send Martha Stewart to prison?
COMEY
I did. When I was the U.S. Attorney in the southern district of New York, I prosecuted her for security fraud, obstruction of justice and lying to the FBI. She looks good in orange and handcuffs.
JERRY
Really cool.
COMEY
I also prosecuted the Gambino crime family for murder, loan sharking, extortion, robbery and bookmaking.
JERRY
Even cooler. What's next for you?
COMEY
I'm going to write a book.
JERRY
About what?
COMEY
How I outgrew my house growing up in New Jersey. I had to be extremely careful where I walked so I wouldn't squish my parents. Next March I will be joining a giraffe colony in Africa. It's very exciting.
JERRY
You'll eat their food?
COMEY
Oh Lordy yes. Lots of leaves and twigs. Even apricots. Very yummy. Toys R Us wants to retire Geoffrey the Giraffe and replace him with me. I'll be Comey the Giraffe.
JERRY
Now I know why you are chewing gum from side to side. That's it folks. I need to visit my shrink. See you tomorrow everyone.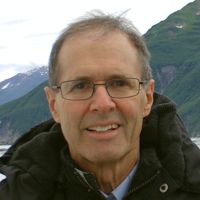 Latest posts by Dean Kaner
(see all)