Wherein our intrepid talk radio host interviews Senator Elizabeth Warren
ANNOUNCER
Live from under a rock in your backyard, it's The Jerry Duncan Show.
JERRY
Good morning listeners nationwide. Is it a good morning? We'll soon find out. Today on the show my guest is Massachusetts Senator Elizabeth Warren. She's been in office for four years and continues to shake things up in Washington.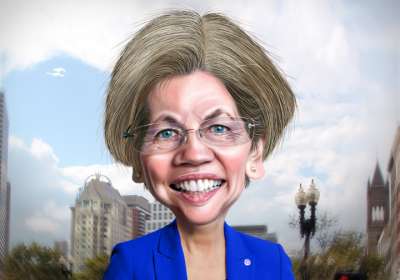 ELIZABETH WARREN
Take your battle station, sailor.
JERRY
You met your match, sister.
WARREN
We'll see big mouth.
JERRY
It says in my notes that you were born in Oklahoma City. Hey, what do rednecks say after breaking up?
WARREN
I don't know.
JERRY
Let's just be cousins.
WARREN
You just insulted half the state.
JERRY
Mission accomplished.
WARREN
Why I'm going to stick my foot up your rear so hard that you'll taste your balls. Do you understand? On the count of three. One… two…
JERRY
Understood.
WARREN
Don't disrespect me again.
JERRY
Mitch McConnell censored you in the Senate last February for defaming the character of Attorney General Jeff Sessions.
WARREN
Yeah. And I told Turtle McConnell to quit hiding in his shell or I would torch it. I'm fighting against Sessions anti-immigration policy. I fight for the little guy by making health care more affordable, regulating Wall Street and banks, and making sure there are high paying jobs for anyone willing to work.
JERRY
You were considering running for president in the last election. What was that all about?
WARREN
I'm the new Robin Hood. If you're rich and steal money from the poor, then I'm going to find you. Beware banksters and Wall Street thieves, I know where you live. I decided to let Hillary have the honor of being our nominee. Though I was pressured by the Dems to drop out of the race. (shouting) I'm gonna get you Nancy Pelosi. You're going to need another face lift when I'm through!
JERRY
The Trumpster considers you a threat to his presidency.
WARREN
That's because he's one of the bad guys. Trump likes to stiff the little people, keep the wealth for himself and berates women who are strong like me.
JERRY
How strong are you?
WARREN
Get up Duncan and I'll show you.
JERRY
(nervous) It's okay. I'm a believer.
JERRY
What's on your agenda?
WARREN
I'm considering a run for president.
JERRY
Nothing surprises me anymore. What else?
WARREN
Impeach Trump, baby. Obstruction of justice with Russian interference in our elections. We got the goods on him. Those meeting in Trump Tower with Trump, Jr. wanting dirt from the Russians on Hillary Clinton. Trump knowing Flynn lied to the FBI and asked Comey to go lightly on him. Three words–You're fired.
JERRY
The Trumpster calls you Pocahontas. What do you say to him?
WARREN
Pocahontas is a hero. She saved the life of a settler named John Smith who was going to be executed by Native Americans. But that's not my name even though I'm part Native American.
JERRY
What part?
WARREN
See these two middle fingers in front of your face, kemosabe?
JERRY
Got it.
INTERN
Mr. Duncan.
JERRY
I'm doing a show, scrambled brains.
INTERN
I know, but Senator Sanders is in the lobby. He says it's important.
JERRY
Someone served him the wrong breakfast at Dennys? Okay, send him in.
WARREN
Bernie Sanders? He'll cut into my airtime.
JERRY
As W Bush woud say, "I'm the decider."
SANDERS
Hi Jerry. May I speak?
JERRY
Say please.
SANDERS
Please may I speak?
JERRY
No.
WARREN
Oh, go ahead. Let him say his piece.
JERRY
Make it quick Einstein.
SANDERS
Spoiler alert. Kellyann Conway put her tongue down my throat after I wouldn't stop talking on the Senate floor. I'm here to announce there will be an investigation by the Ethics Committee.
WARREN
At least it wasn't Al Franken's tongue.
SANDERS
The news and this is HUGE is that I'm running for president in 2020.
WARREN
You can't run if I'm running! It's my turn. I'm a minority.
SANDERS
Minority, shminority. You don't have as much experience. I was on the committees for the budget, environment, energy and natural resources, health, education, labor and pensions, and former chair of Veterans Affaires.
JERRY
Blah, blah, blah. And your response Senator Warren?
WARREN
Pussy power!
JERRY
That says it all. Time to go Bernie.
SANDERS
Is there a deli in the neighborhood? I'm dying for some fried salami and eggs.
JERRY
My intern will show you to the door. Bye-bye goofball.
The intern grabs Sanders by the arm who is kicking and screaming.
SANDERS
This is a bunch of mishegas. You're all crazy.
JERRY
See you tomorrow everyone.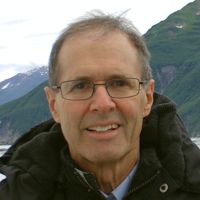 Latest posts by Dean Kaner
(see all)