Wherein our intrepid talk radio host interviews the Goddess of Pop.
ANNOUNCER
Live from under a rock in your backyard, it's The Jerry Duncan Show.
JERRY
Good morning listeners nationwide. Is it a good morning? We'll soon find out. My guest today is Cher, the Goddess of Pop.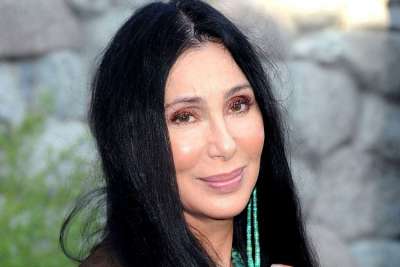 CHER
Thank you for that introduction.
JERRY
Why not? You're my favorite singer.
CHER
Really?
JERRY
No. And I don't like Sonny Bozo, either.
CHER
It's Bono. And if you ever disrespect him again, you'll end up on a meat hook in Jersey. Capiche?
JERRY
Yes, Godfather. Tell me about your childhood.
CHER
I was born Cherilyn Sarkisian in El Centro, California in 1946. My dad was a truck driver. I got the acting bug from my mom, an occasional model and bit part actress.
JERRY
When she was sober.
CHER
Hey. Who told you that?
JERRY
Your daughter Chastity. Your old lady was married more times than Henry the Eighth.
CHER
For your information, he's my son Chaz. You see, he was a "she" then became a "he." Bada-bing, bada-boom. Next question.
JERRY
How did you get started in show business?
CHER
I was a singer and actress. Dropped out of school at the age of 16 and moved to LA to make it big. I had balls.
JERRY
Like Chaz. Whoops.
CHER
Hey wise guy, just remember I don't fart. I giggle with my anus.
JERRY
Sorry for that insensitive remark. Continue, my queen.
CHER
Was a waitress when I met Sonny. He asked me to be his housekeeper because he was busy producing records for Phil Spector.
JERRY
Spector, the little freak that shot and killed his date in 2003. He swore it was an accident when she kissed his gun. Even OJ Simpson doesn't believe it.
CHER
You can sleep easy, Duncan. Spector is in the slammer for murder.
JERRY
Hold on there, raging hormones. How old was Sonny when you moved in?
CHER
Twenty seven.
JERRY
Jail bait. He got you babe.
CHER
Yeah? Well I got a recording career out the deal. Sonny even married me.
JERRY
And success just kept coming. I Got You Babe was the number 1 record in 1965. The Sonny & Cher Comedy Hour ran for three seasons. But all good things come to an end. Right?
CHER
Yep. We got divorced after 11 years together. I was crushed, but determined. Started a solo career. I had hit after hit with songs like Gypsies & Thieves, Half Breed and Dark Lady. Then I starred in the movies Silkwood, Mask and Moonstruck for which I won best actress in 1987. My career was at a peak.
JERRY
Then came hard-rocker Greg Allman.
CHER
I married him. We got divorced. Bada-bing, bada-boom.
JERRY
You moved in with Gene Simmons from Kiss.
CHER
His tongue was too long. No room in the house. Bada-bing, bada-boom.
JERRY
I notice your nose is much shorter since 1965.
CHER
I'm the poster girl for plastic surgery. I don't want to be remembered for the night I locked noses with Barbara Streisand at the Grammys. Thank goodness someone had a crowbar.
JERRY
Why can't your nose be 12 inches long?
CHER
Beats me.
JERRY
Because it would be a foot.
CHER
(Slaps his face) Snap out of it!
JERRY
What the hell was that for?
CHER
I was acting out a line from Moonstruck.
JERRY
You're very political. You supported Hillary Clinton and Obama.
CHER
True. I grew up on the wrong side of town. Mitt Romney and Donald Trump don't represent people like me. And the Republican party hates people like my son Chaz. I wish the Tea Party would all go to Boston and throw themselves overboard.
JERRY
But Sonny was a Republican congressman from California.
CHER
(Weeping) I know. I cry myself to sleep every night thinking about him. I ask myself. Why Sonny? Why did he do it?
JERRY
You mean die in a ski accident?
CHER
No. Became a Republican. Bada-bing, bada-boom.
JERRY
See you tomorrow everyone.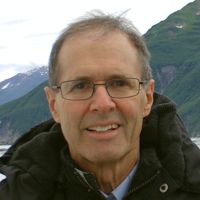 Latest posts by Dean Kaner
(see all)